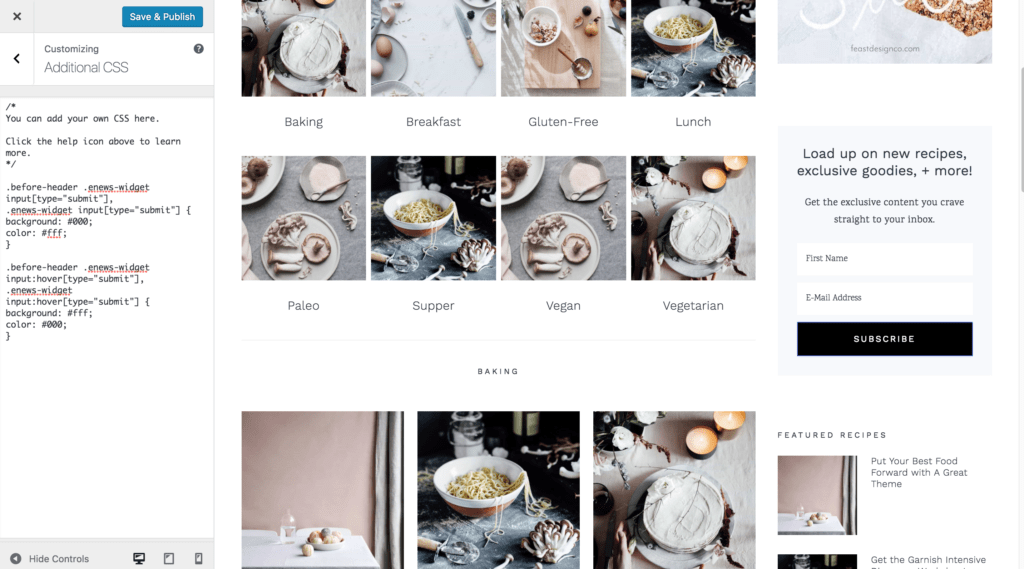 There are some settings in the customizer that control the color of the eNews widget buttons, but they are not styled the same in all placements.
If you'd like to change the color of all of the eNews widgets you can do so by adding the following snippets to the Additional CSS panel in the customizer (Appearance > Customize > Additional CSS).
Just replace the hex codes with the colors of your choice.