The Content Archives and Archive Grid settings control how your category pages, post tag pages, blog page template, and search pages appear.
Examples:
You can access the Content Archive settings by navigating to Appearance > Customize > Theme Settings > Content Archives.
Below are the settings we've used on the demo site: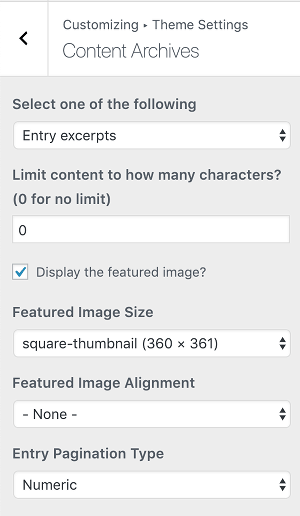 You'll also want to configure the Archive Grid. Navigate to Appearance > Customize >  Archive Grid: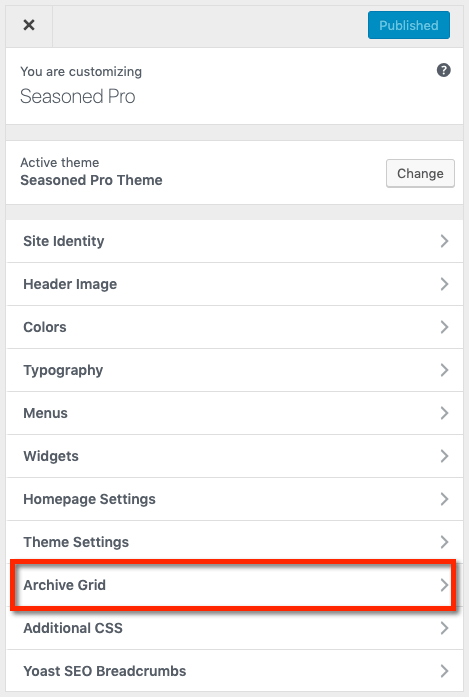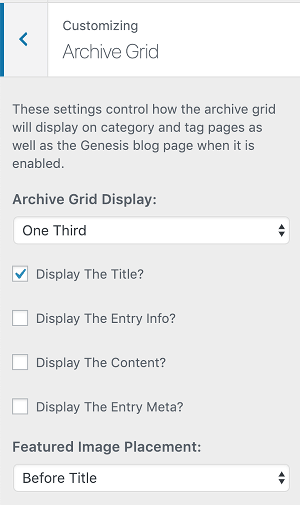 Note that we don't recommend displaying the post content on these pages. This is avoid duplicate content, and keep the post content focused exclusively on the post itself, which makes it easier for search engines to decide which page to put in the search results.
Adding Content to the Content Archives
As with any webpage on your blog, the content archive requires content! This tells the search engines what the blog is about, and what your categories are for. Skipping this will hurt you in the long-run. See: https://feastdesignco.com/food-blog-recipe-index-pages-need-content/
---