The Edit Post Info feature enables bloggers to customize the post info of their recipe pages. Customizing and improving your post info allows you to gain an advantage over food blogs that haven't put the time and effort into these areas. Important improvements include:
datePublished and dateModified schema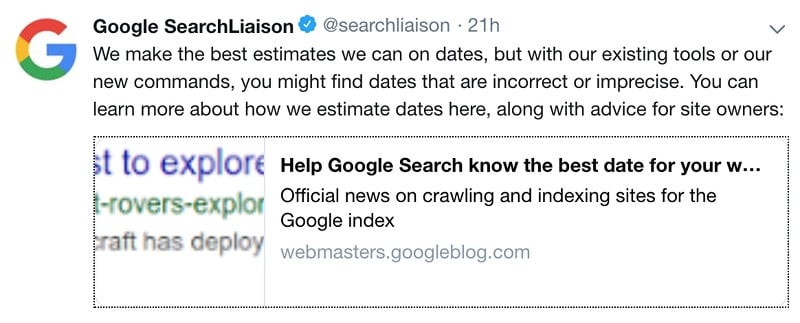 See this post about why search engines like Google love having date information on posts.
Author Information
Link to your author profile to increase your E-A-T and improve search engine rankings.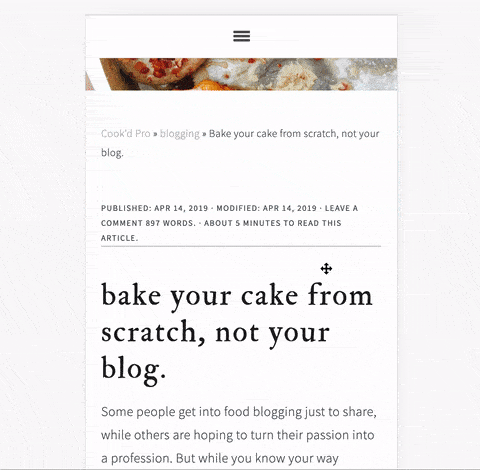 See this SEMRush webinar with Casey Markee about why the post author information is important. We also have this post on recipe quality guidelines.
Your post_author_link is set in your Admin -> Users -> Your Profile -> Website field.
Disclosures
Comply with blogging laws and regulations by adding disclosures for your privacy policy, ads, and sponsored content.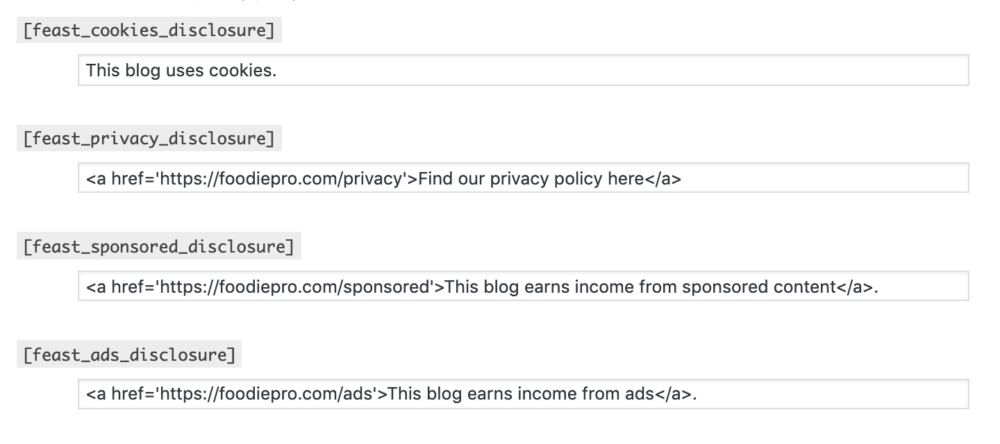 Disclosures shortcodes don't need to be put into the Edit Post Info, if they don't apply. We don't think they hurt. But they can also be put into the post content on a post-by-post basis.
Word Count + Reading Time
The [feast_word_count] and [feast_reading_time] shortcodes are user-first optimizations to help to reduce bounce rates and improve your visitor experience, by demonstrating that you've put effort into your content. Find the full write up here.

Pro tip: check your top 10 pages in Google search console, and add a paragraph or two of content based on questions your readers have asked in the comments, or keywords sending traffic to your page.