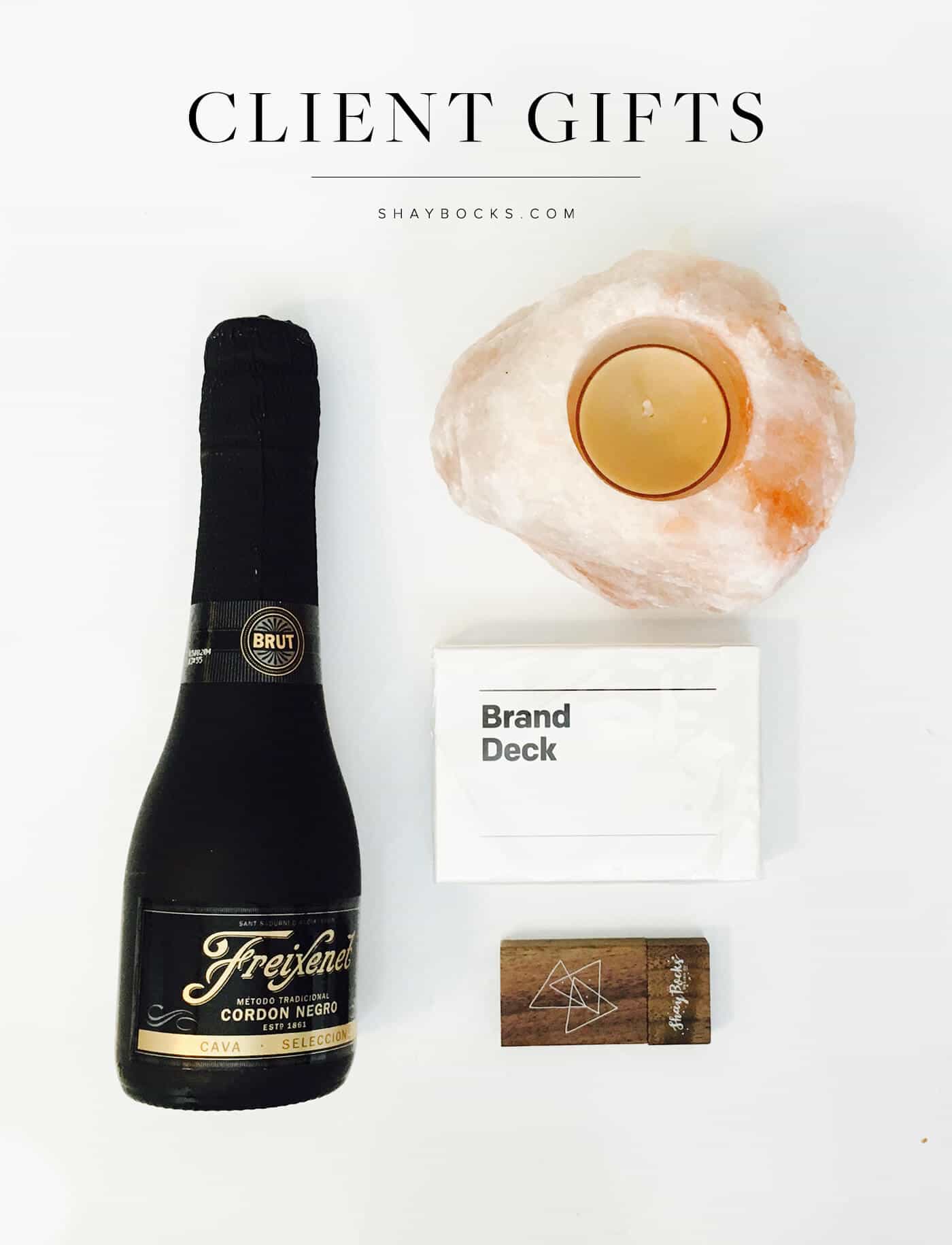 Champagne to celebrate launch day! / Himalayan Pink Salt Votive for a calm mind / Brand Deck to get those branding juices flowing / custom flash drive from usbmemorydirect.com
I have always had amazing clients. Like 'thank-you-Jesus for these awesome people' amazing. And I've always wanted to show my appreciation for them with a small but thoughtful client gift. But, if you're a freelancer like me, you know how that goes. The idea is always there but it gets put off year after year until it's just a nice thought rather than something actionable on your to-do list.
This month, I'm putting an end to the procrastination and I'm starting small. This is a little preview of what my new clients starting projects in December will receive.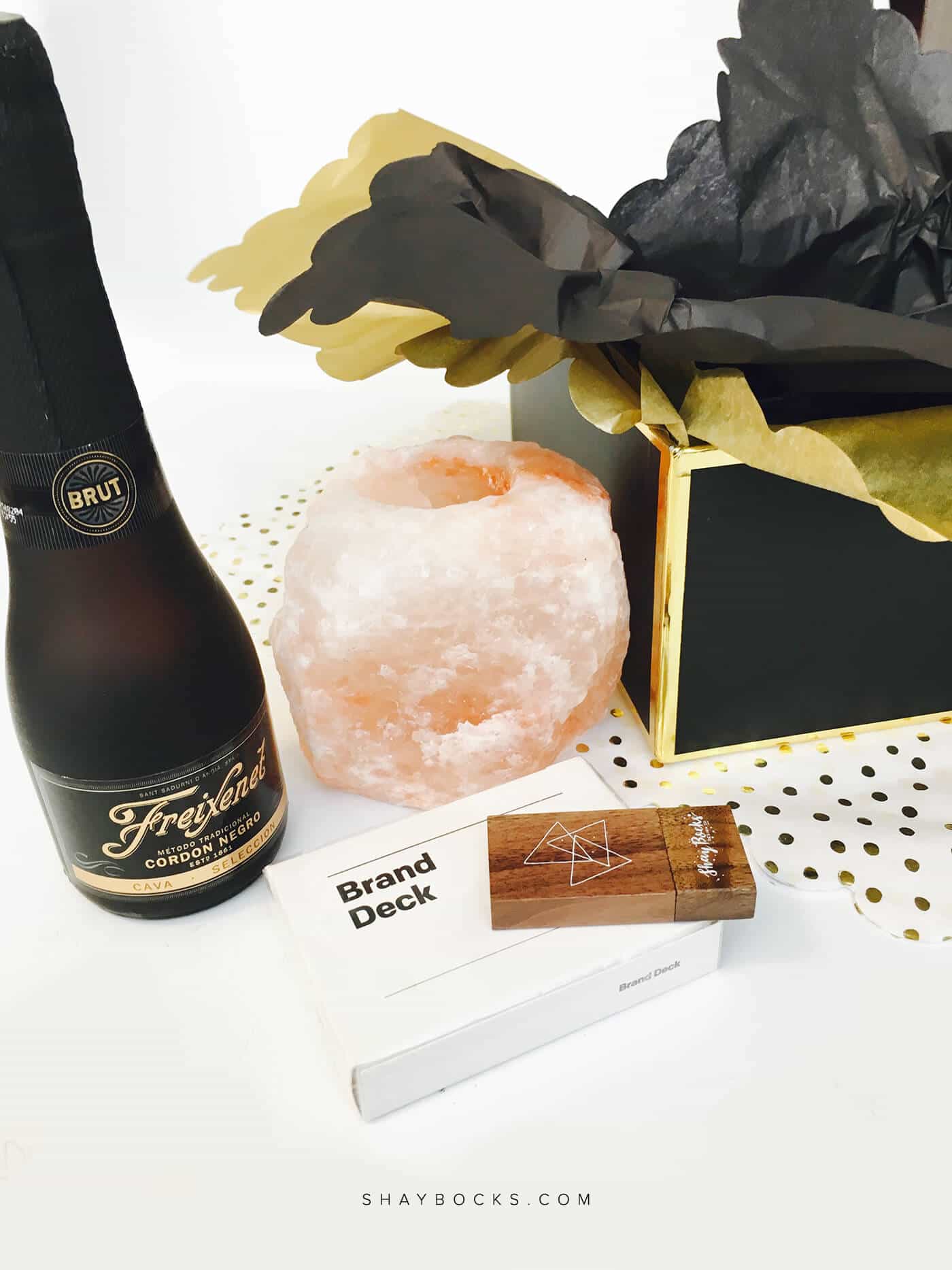 My packaging skills are a little rough, but glad I had some help from Sugar Paper LA via Target.
If you want to create something new, you've got to make space for it first...
I have to say my favorite piece of this new client welcome gift is the flash drive! I absolutely love the wooden drive with magnetic closure. It's earthy yet clean and simple--just how I like it! The guys over at usbmemorydirect.com were a dream to work with. I sent over my artwork and these puppies arrived on our doorstep in no time. I'm definitely impressed with the quality and can't wait to order the next version! There is definitely something special about seeing your own logo--your own brand that you've poured everything into--displayed so nicely on a little trinket. It feels good!
What's next?
I'm hoping to do a different box for each month. What should I include next?
Here's a challenge to the other designers checking out the swag: I want to see you put together a small package for your new clients this month too! Snap a photo and share it with me!