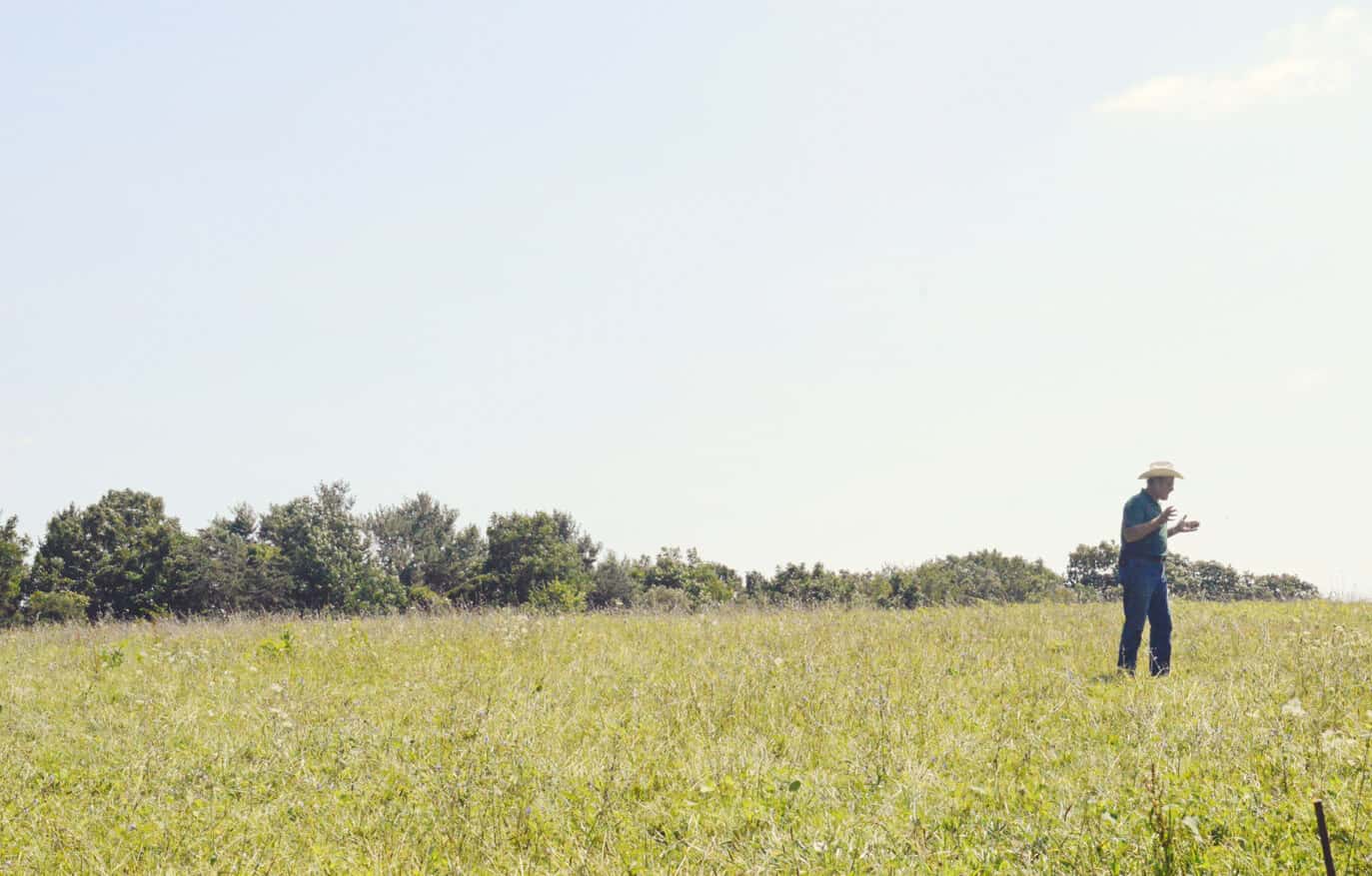 Joel Salatin, owner and full-time farmer at Polyface Farms, has been one of my foodie heroes for years. I've read his book. I've seen just about every Food documentary he's in. And I perk up every time he's mentioned online. So, when a group of food bloggers started discussing a lunatic tour and private sit-down with him, you better believe I was in. I made the 5 hour trip up to the Shendandoah Valley a couple of years ago, but chaos in my family caused us to leave a few minutes after our tour started. This was an excellent opportunity to not only make it through the entire 2 hour journey, but to actually meet the man himself--and a few food bloggers in the process!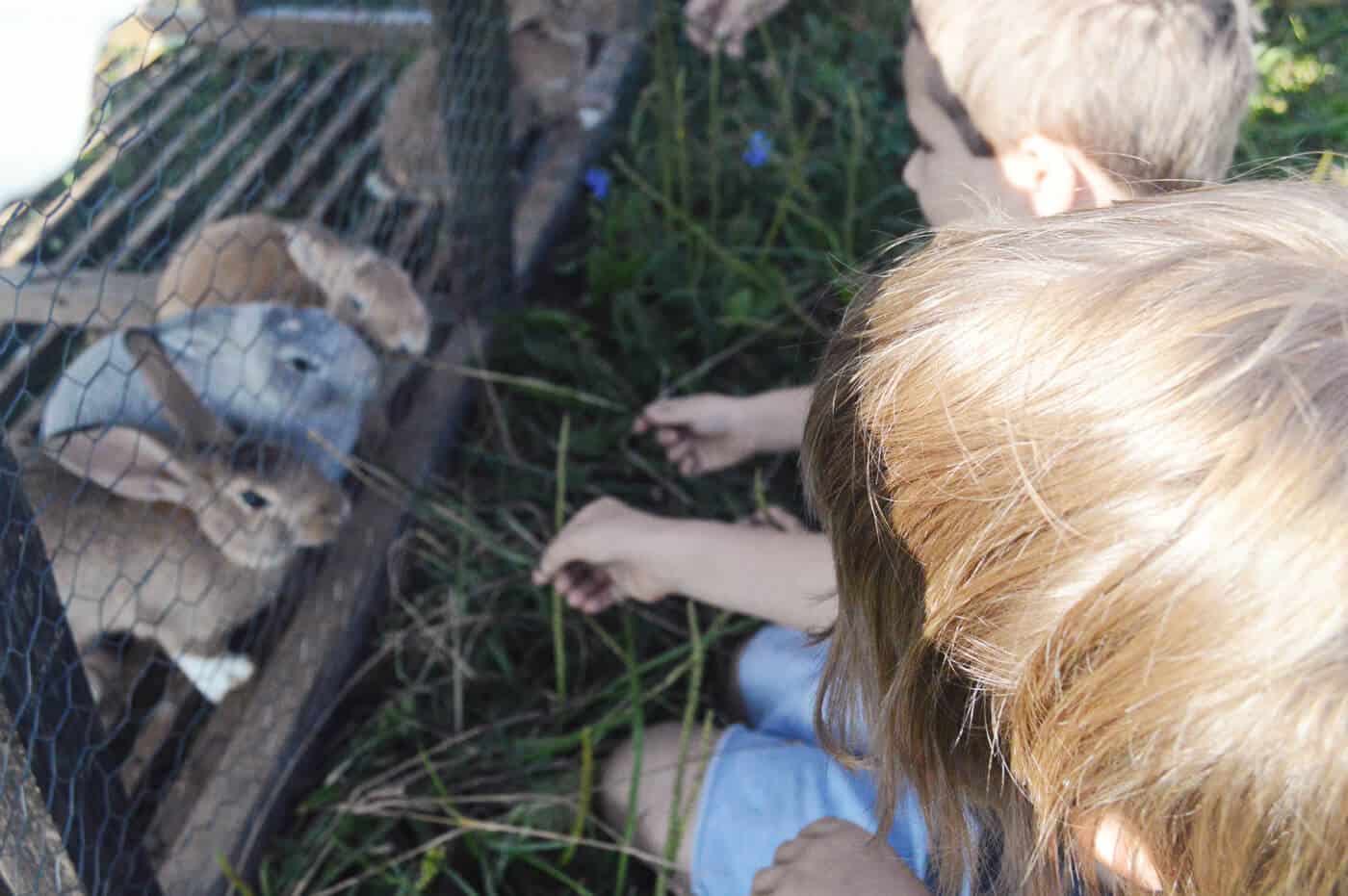 Before the tour began, we got a chance to gander over at the hoop houses and the little store where they sell books and educational resources as well as all of the meat and produce from the farm. The kids enjoyed playing with the pastured rabbits in the hare pen, which were situated right next to our parking spot. They were amazed that the rabbits were eating the grass, clovers, and flowers right from their hands. The clovers were the cutest - "just like on Bambi!"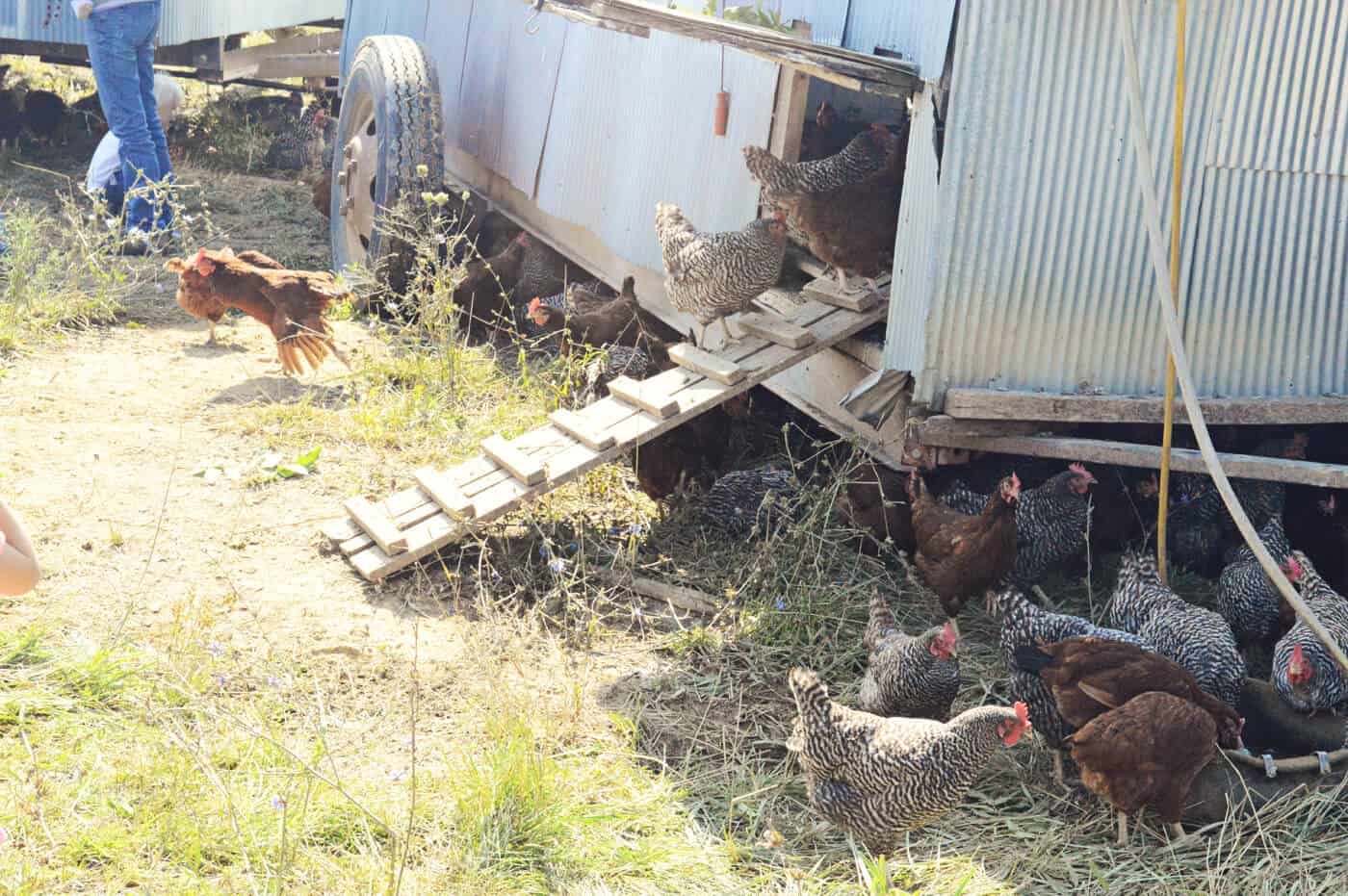 Right as the crowd of visitors were heading over to the tractor-pulled hay trailers, I spotted my great friend Aubrey, from Homegrown and Healthy, and we headed over to hop on with our children. First up were the egg mobiles, where the laying hens are let out after the cows move to a new field, so they can scratch through the cow patties and dine on fresh bugs. There were chickens everywhere! And Wade, my three year old, was most impressed by the goose that travels with these hens to protect them from predators. Even though we were dodging cow patties as we ventured around, it wasn't smelly!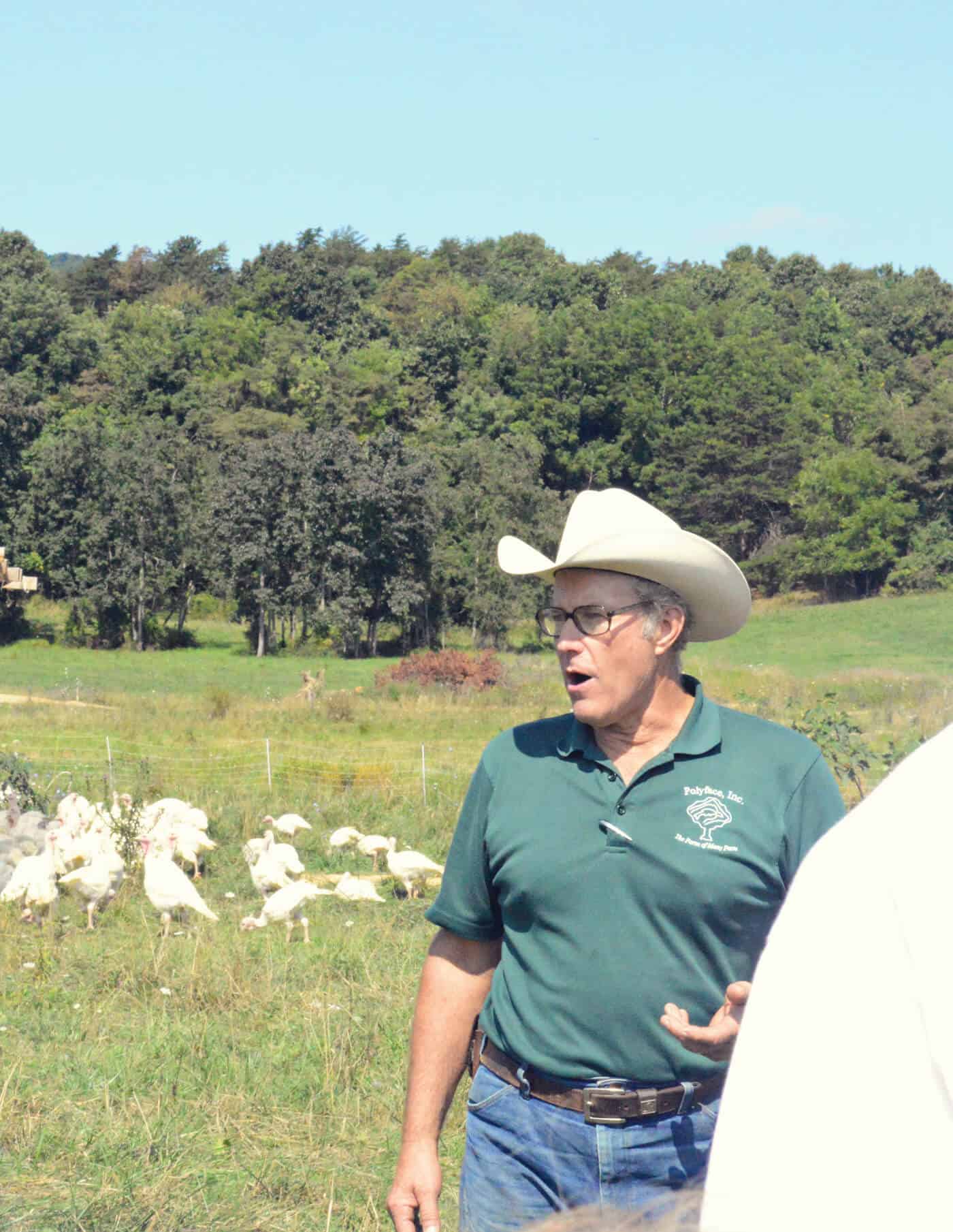 From there, we moved over to the Gobbledy-Go. This is how they house their turkeys and Joel explained how important temporary fencing is. Not only does it allow for quick and easy mobility so that they can adequately mimic the migratory pattern that birds were created to follow, but it very clearly displays how Polyface is working to make farming more accessible for young entrepreneurs to get in the game. With the average age of farmers today at 60+, it doesn't help that the modern factory-farming model makes things so expensive that young farmers can't get a decent start - they don't have the cash to buy in. With Joel's cost-effective techniques that can scale up or down to any level, he's showing that young people who want to make a living by farming can.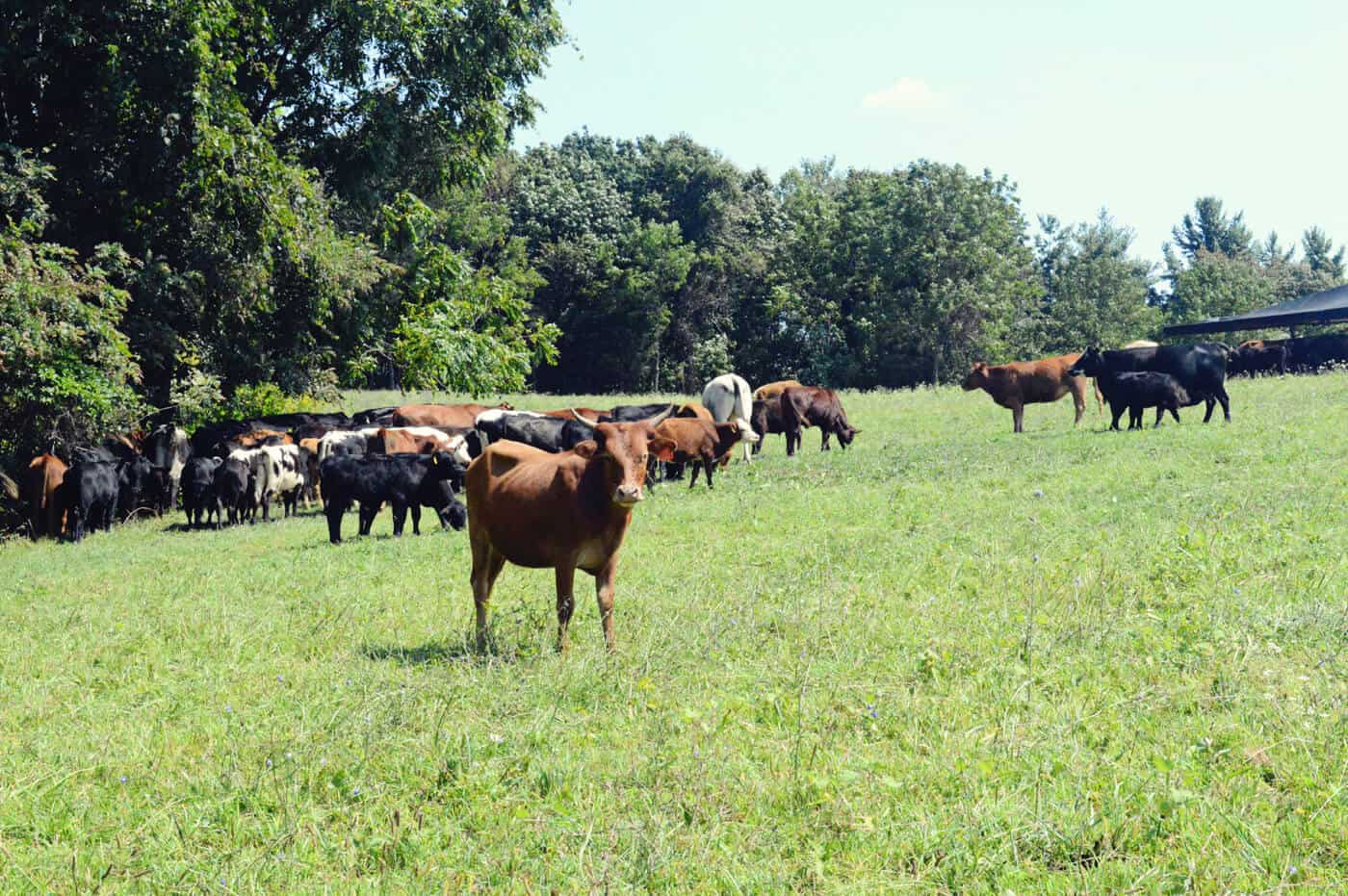 Perhaps my most favorite, was our last stop of the tour--the cows. Joel calls this Salad Bar Beef, because Polyface cows aren't fed a mixture of corn and meat. These are HERBIVORES, so they should be eating grasses. And we got to see them in action. I think my most favorite thing about this view was that we're getting to see these animals in an environment that they were meant to be in. And perhaps even more emotional for me was the calf nursing from her mama in the background. As I was nursing my own baby through the tour, it just felt right to see natural breastfeeding happening in an agricultural setting. You wouldn't see that in a factory-farming environment, where calves are taken from their mothers far too soon so that the milk can be used for human consumption.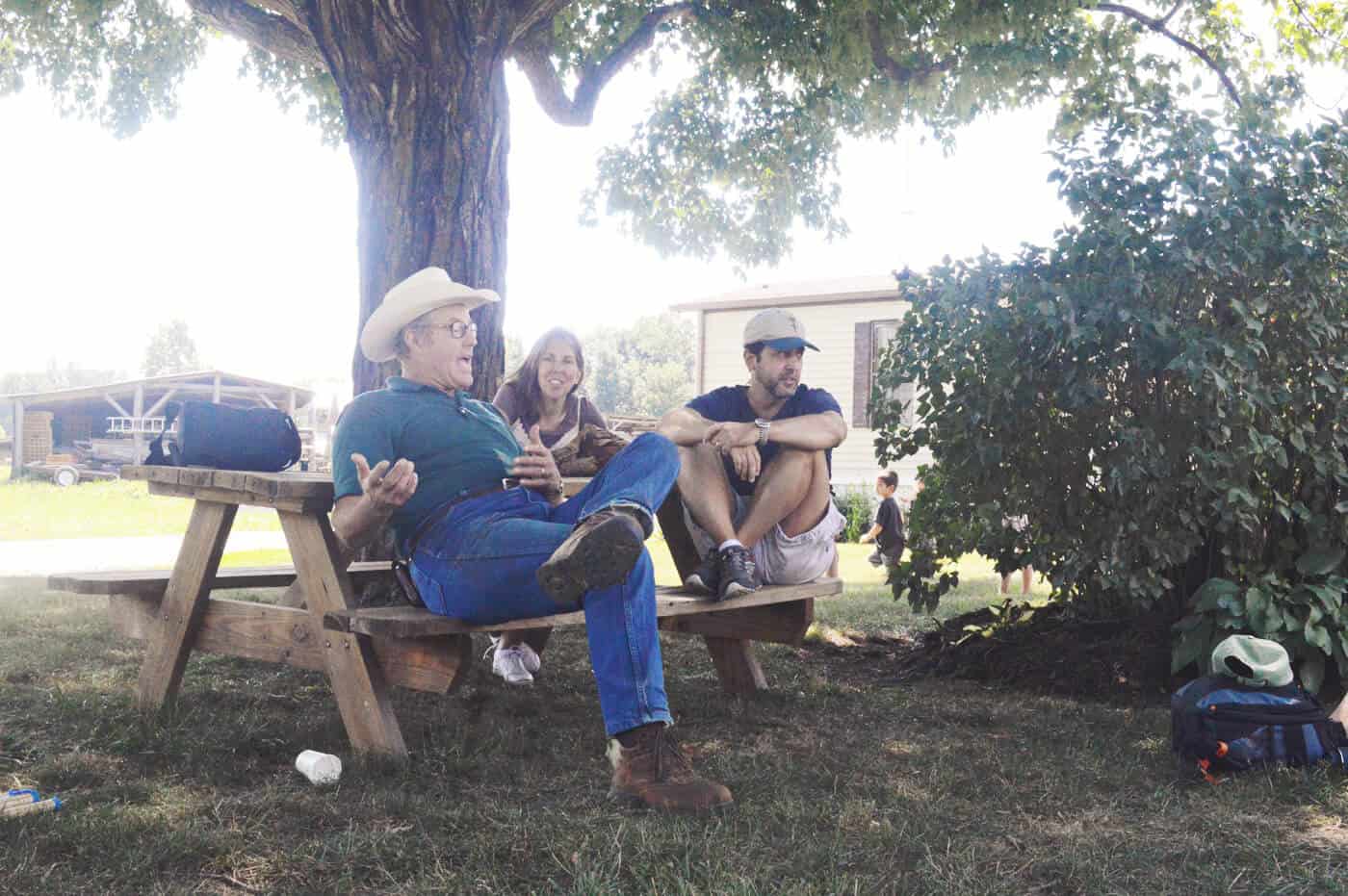 After the tour, we got to have an intimate chat with Joel and all topics were on the table - from his experiences with brands like Chipotle and Chic-fil-a to his frustrations with marketing locally and his ideas for a new restaurant concept. I love his candor about everything and was quite impressed when he attributed interest in natural food and sustainability to La Leche League. This goes to show that moms are some of the most powerful contributors to social change! He explained how moms in the 50s and 60s switched to formula feeding to keep up with cultural standards and by the 70s, we had realized that we had it wrong and breastfeeding started to rise again. It was breastfeeding mamas that lead the movement to get back to nature and nourish our bodies with what we were meant to eat!
The first question he asked - "So, do you ever make any money by blogging?" I was quick to let him know that a lot of my clients make good money and he wanted to know how. Hayley, from Health Starts in the Kitchen, explained about her relationship with brands like Applegate and how that's a big part of her income.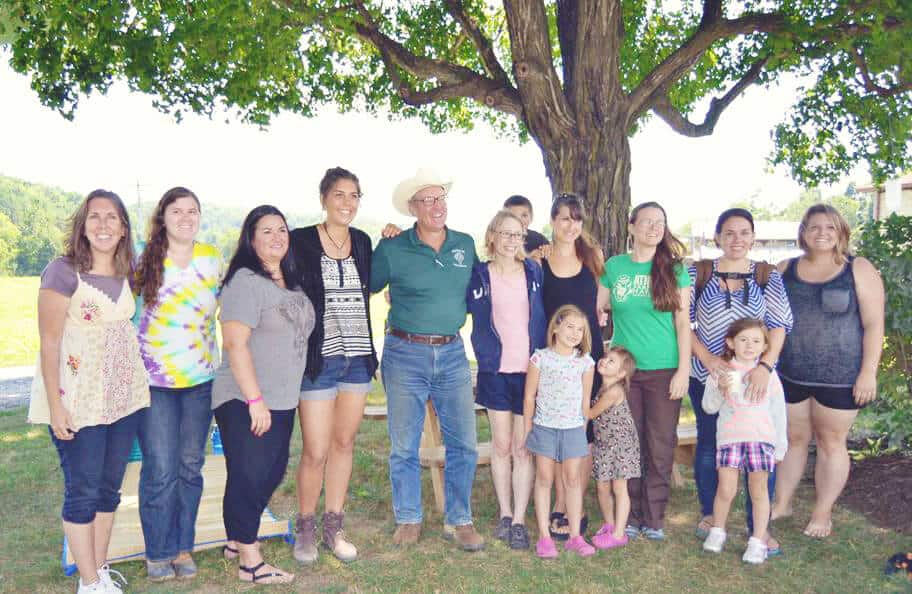 From Left to Right: Susan from Grow in Grace Farm, Catherine from Happily Ever Crafter, Hayley from Health Starts in the Kitchen, Emily from The Urban Eco Life, Joel Salatin, Jaime from Gutsy by Nature, Jennifer from Predominantly Paleo (Foodie user!), Amanda from The Curious Coconut, Aubrey from Homegrown and Healthy, and me!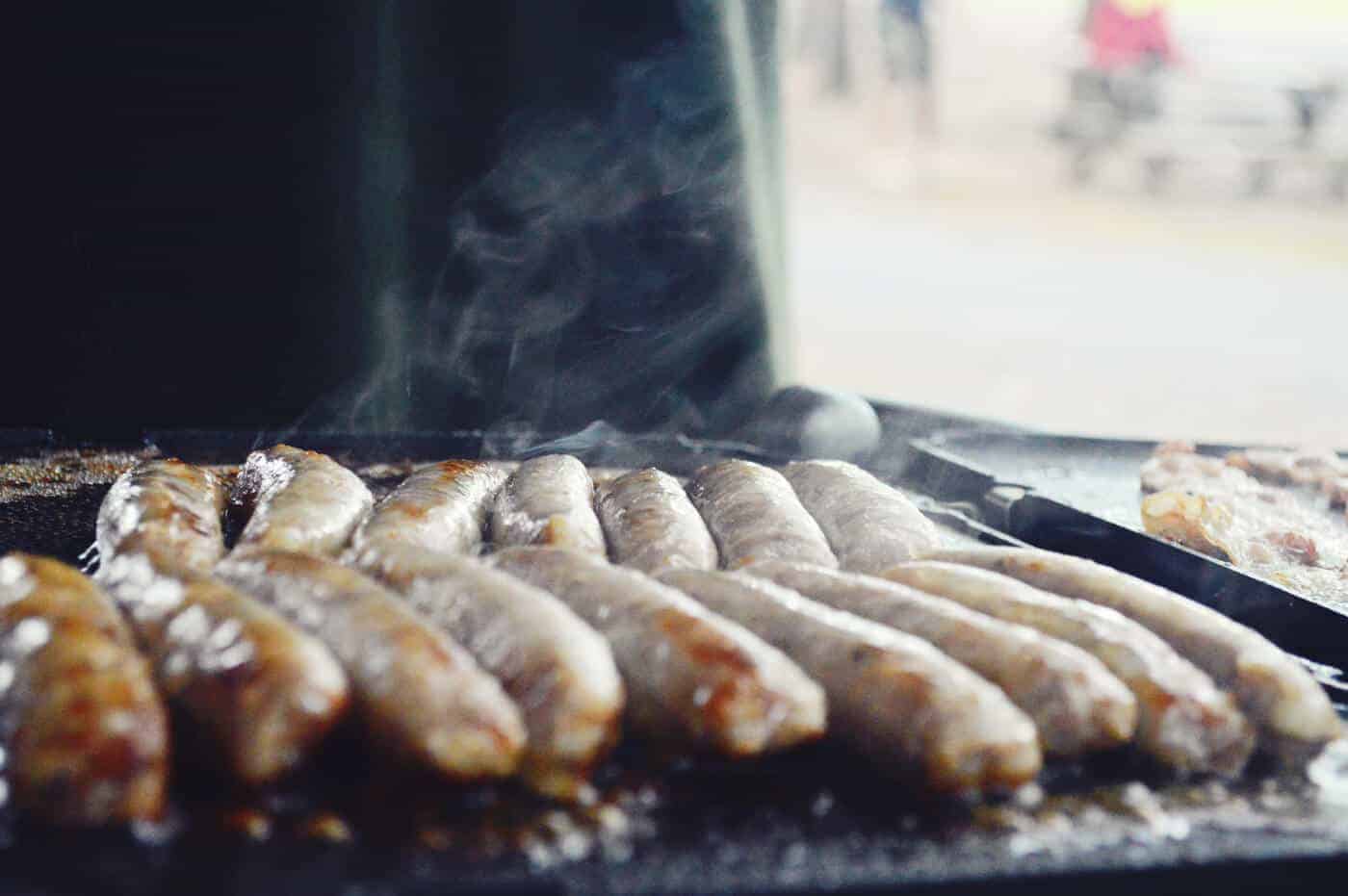 On the way out, I picked up some steaks, chicken, and sausage to bring back to our campsite. My sister bought a gigantic jug of local apple juice, which was so smooth I thought I could drink the entire thing! We cooked up the sausage Sunday morning for breakfast and I'll have more to tell you about that later this week!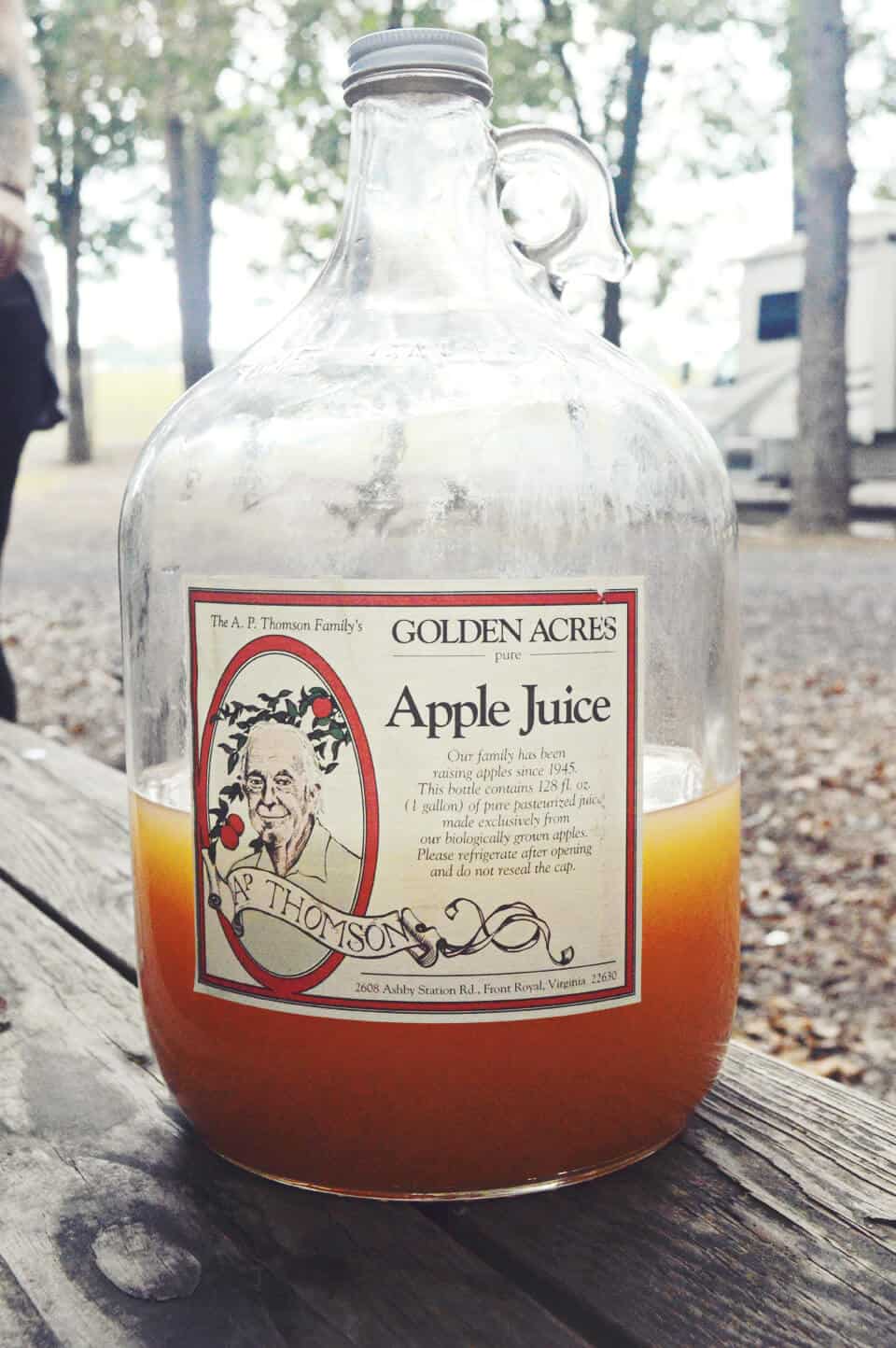 Joel talks a lot about the symbiotic relationship between everything on his farm and how it all works together - as it was created to be. What inspires me the most is how he has chosen to live out his mission. It's motivating to know that he is working in partnership with his Creator to have dominion over the earth--to use this beautiful land in the majestic mountains of the Shenandoah Valley to raise food for people in a deeply respectful way. This holistic approach not only provides nourishment for our bellies, but also nourishes the earth, the soil, the air, and the soul.