WordPress has a feature that allows a single post or page to be split into multiple pages. This is done simply by adding the <!--nextpage--> tag to the text editor (the raw HTML editor, not the WYSIWYG editor) where you want to break the content into another page.
This can be tempting to use to break apart a post into readable chunks, or to inflate pageviews and impression count for advertising, but is ultimately a bad practice. Here's why.
Click Through Rates
Page titles are the most prominent feature of a search result, and can greatly affect click-through-rates. Click through rates are now a leading factor in search engine rankings. This is because it's one metric that is direct feedback from users - as a searcher, I see two pages, and I think one page is more relevant, and by clicking on that page, I'm voting that it's closer to what I'm looking for.
Let's say I want a pumpkin soup recipe with coconut milk rather than dairy, and I find the following: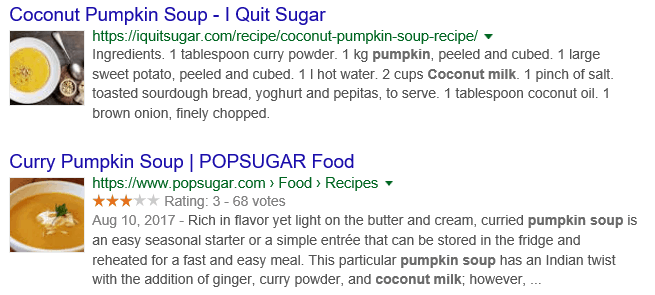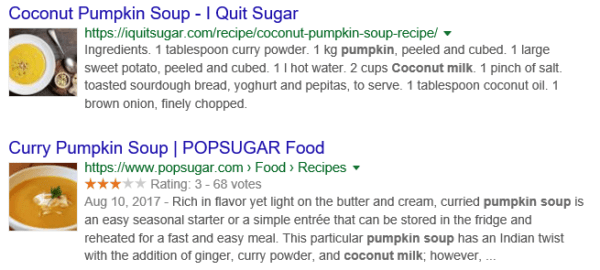 Both of these are about a pumpkin soup that uses coconut milk, but the first result is more closely related to what I'm looking for. Chances are that's where I'm heading.
Now if you're the website that has a recipe for Curry Pumpkin Soup, and you instead split off the section about Coconut Milk onto a separate page with a proper page title, you have a better chance of getting that click (which means higher click through rates).
Duplicate Content
Search engines use page titles in addition to the on-page content to determine the subject of a web page, and how closely it relates to a searcher's query.
Two pages with the same content and different titles is definitely duplicate content.
Two pages with different content but the same title - not quite.
mysite.com/curry-pumpkin-soup
mysite.com/curry-pumpkin-soup/2 (what's going on here?)
mysite.com/curry-pumpkin-soup/3 (how many pages?)
It introduces a problem of figuring out which page is best to present to the searcher. Search engines have more or less figured out that the first page in a series should be presented, but what if the search is more closely related to content on that second page, or third page? Contrast that with:
mysite.com/curry-pumpkin-soup
mysite.com/coconut-milk-for-curry-pumpkin-soup
mysite.com/garnishes-for-curry-pumpkin-soup
Now that's simpler. If someone searches for coconut milk, the second page is obviously the best choice.
This format of breaking post into multiple pages still has a major flaw. Your ⅓ of a post on each of 3 pages is now fighting against full-page posts that are seen as more thorough, and you're pushed down the search results.
Writing long-form content naturally requires breaking content into multiple pieces with subheadings and multiple topics that all tie together anyways, so why not just split them into separate pages with regular links between them?
Our Advice
Despite arguing that content should be placed on fully separate pages rather than being paginated, our advice not to do it at all.
Keep it all on one page.
Long-form content is closely correlated with higher search engine results. A number of factors contribute to this, including time-on-site and being able to answer the search query more completely.
Additionally, links and user engagement are concentrated to a single powerful page, rather than split over multiple pages. A single powerful page ranks higher than multiple smaller pages.
You want a single top-3 listing rather than all of positions 8, 9 and 10 - and you're not likely to get 3 positions anyways.
The post should still be easy to navigate and skip through with proper subheadings, but we do recommend having more content on a single page.
If the post is image-heavy, we recommend looking into some sort of plugin that will allow deferred loading of certain content, so that it only loads as the visitor scrolls.
When it comes to engagement, use events to track how far visitors scroll down a page, and monitor how well the content is engaging visitors.