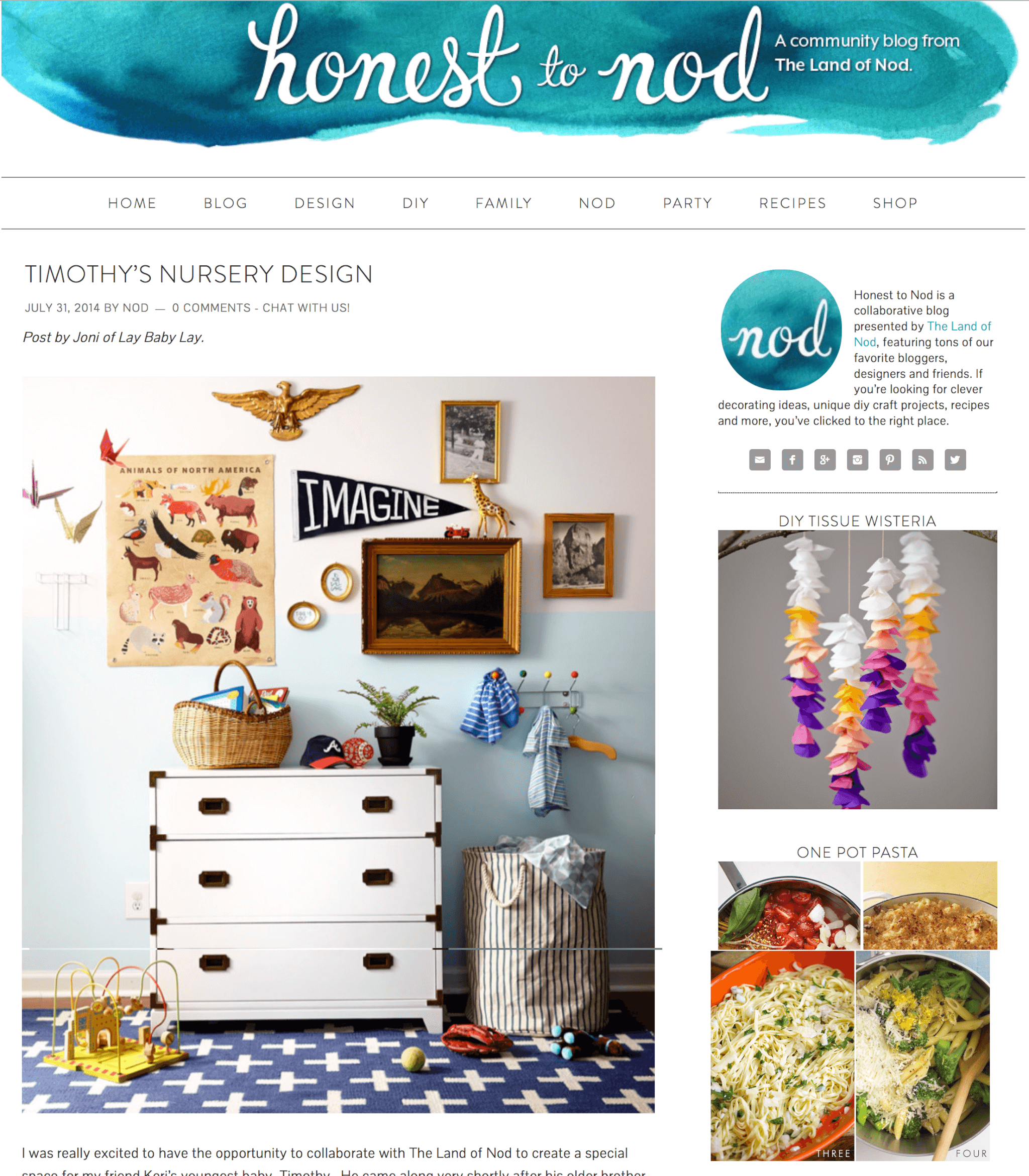 So, it turns out that Foodie really is spreading like wild-fire - and it's not just making an appearance on food blogs!
I'm a decent fanatic about kid products - I turn to mush around wooden toys and funky children's room decorations. Seriously, it gives me joy. So, when I noticed a support ticket come in from blog.landofnod.com, I had to do a double-take. Surely, this couldn't be THE Land of Nod.
Turns out it is. And they are rockin' Foodie well. I love how they used the recipe index template to showcase their DIY posts. The site is clean and organized, but the theme doesn't overpower their brand.
Nod's marketing specialist, Ashley says:
Thanks again for such great support for your theme, and for making such a beautiful theme! Everyone at Nod is in love with the new look and feel of our site. We can't stop looking at it!
This is just more proof that Foodie is fulfilling user's needs all over the web. It's been the #1 selling theme at StudioPress going on 6 months now! And there's even more greatness to come. Keep an eye out for the new Foodie Pro version, set to release later this summer - with new styling, strategic widget-areas, and built-in Customizer options!
In the spirit of full disclosure, this post contains an affiliate link, which means that I may get a commission if you decide to purchase anything from StudioPress. I only recommend products that I use and love myself, so I know you'll be in good hands. Using this affiliate link to make your purchase helps to support my family. Thank you!