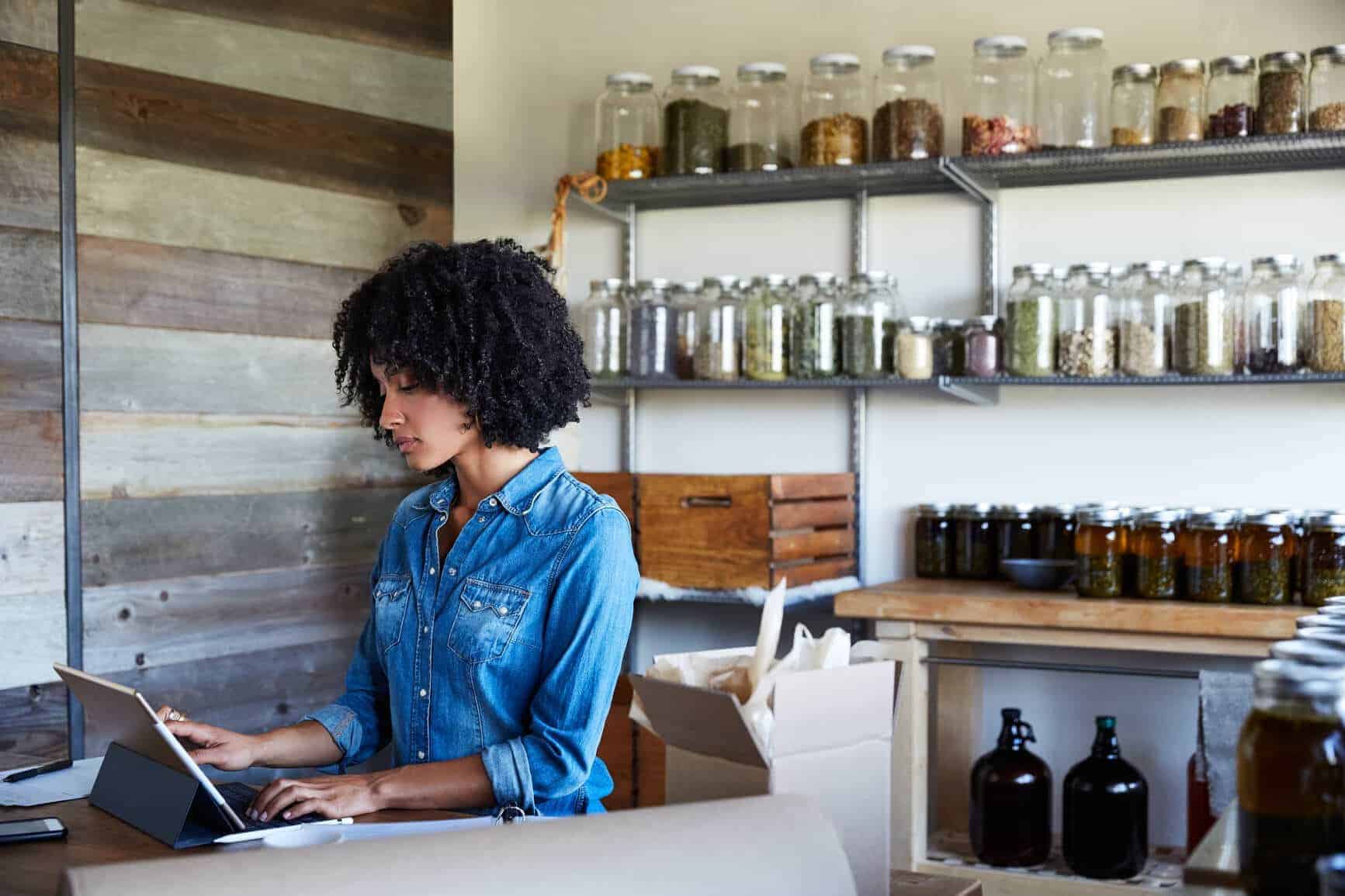 This is a guest post from Michelle Martello from Minima Designs. She's your gal when it comes to digital strategy for modern entrepreneurs!
Running a blog or other type of online business? At some point you'll probably want to sell something from your website.
One of my favorite WordPress plugins is WooCommerce. This well-supported tool currently powers over 37% of online stores. You can use it to sell everything from digital and physical products, to online courses, membership sites and even appointments!
Here's what you'll need to know before you start.
WooCommerce is free. But most extensions aren't.
Want to add extra functionality to your store to do things like taking different kinds of payment, bundle products or sell subscriptions? You're going to have to pay a annual fee for an extension. Make sure to factor those costs into your budget, but keep your eye out for sales. One thing I love about WooCommerce is that they do reward their customers. Typically when your extensions are up for renewal, you'll get a notice to save 25-50% on the annual fee.
You're going to need a way to take payment.
Many people start out taking payments via PayPal. But you may find that you want to use a different method. I personally love Stripe.com for its simple pricing structure and ease of use (plus this means that users can pay directly on the site, unlike PayPal where they have to leave and come back). Note that if you use a service like Stripe, your site will need an SSL certificate and a special WooCommerce extension - this could run you an extra $100-$200 per year.
Plan time for the initial set-up.
WooCommerce has a ton of features - but that means you need to spend some getting your initial store and products set-up properly. One of the biggest issues I see over and over is not setting up images properly. You'll want to make sure you're using large enough images so things don't look distorted. Test as you go - make sure you go through every part of the process, from adding products to your cart to checking out. You'll want to make sure you go through the entire experience just like your customers. Don't forget to edit and test all the confirmation and order processing emails.
You can customize the experience.
The look and feel of the shop can be totally customized using templates, functions and CSS. I personally try to keep my modifications as simple as possible to insure future updates go as smoothly as possible. If you're looking to make major design and functionality changes, you might need to hire a pro. Make sure they document what they do so you know what might need to change in the future!
Plan your tax and shipping options BEFORE you start selling.
Different states and countries have different taxation requirements that can get complex really quick. (I'm looking at you New York State)! Make sure you check with your accountant / lawyer / person who keeps you out of financial trouble as to what you need to charge and how you need to report your taxes.
Shipping can also get super complicated - you'll want to verify how and where you'll ship - and what your costs will be. Remember international shipping costs can really add up and may not be worth it depending on what you're selling.
Make sure you update the appropriate settings for taxes and shipping in the back-end before you open up shop.
Remember your customers.
One great feature of WooCommerce is that you can set it to create customer accounts upon checkout. When customers come back to purchase more items, they can simple enter their account info. This is a great feature when you're selling digital downloads or membership products - customers can login and easily access their materials.
You've got support.
Ever install a plugin and run into an issue, but have no one to help you? That's not the case with WooCommerce - they provide email support. They've also got some of the best documentation I've ever seen (if you've been around the software world at all, you'll know that extensive documentation is a rare thing)!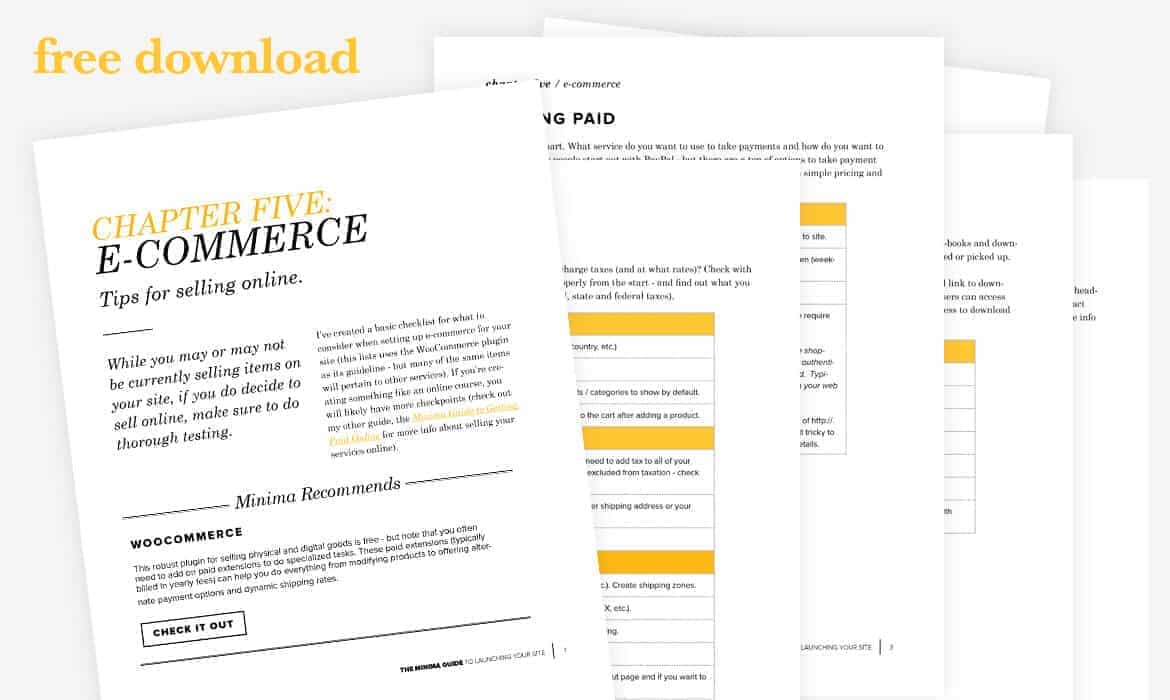 Want a checklist to help get you started selling online?
Click to download the E-commerce chapter from my Minima Guide to Launching your Site. This quick guide covers the basic settings you need to check when setting up your shop.
Interested in the different ways you can make money online? Check out the Minima Guide to Selling Online - this e-book covers everything from the different ways to generate income, best practices, tips and real-world examples.