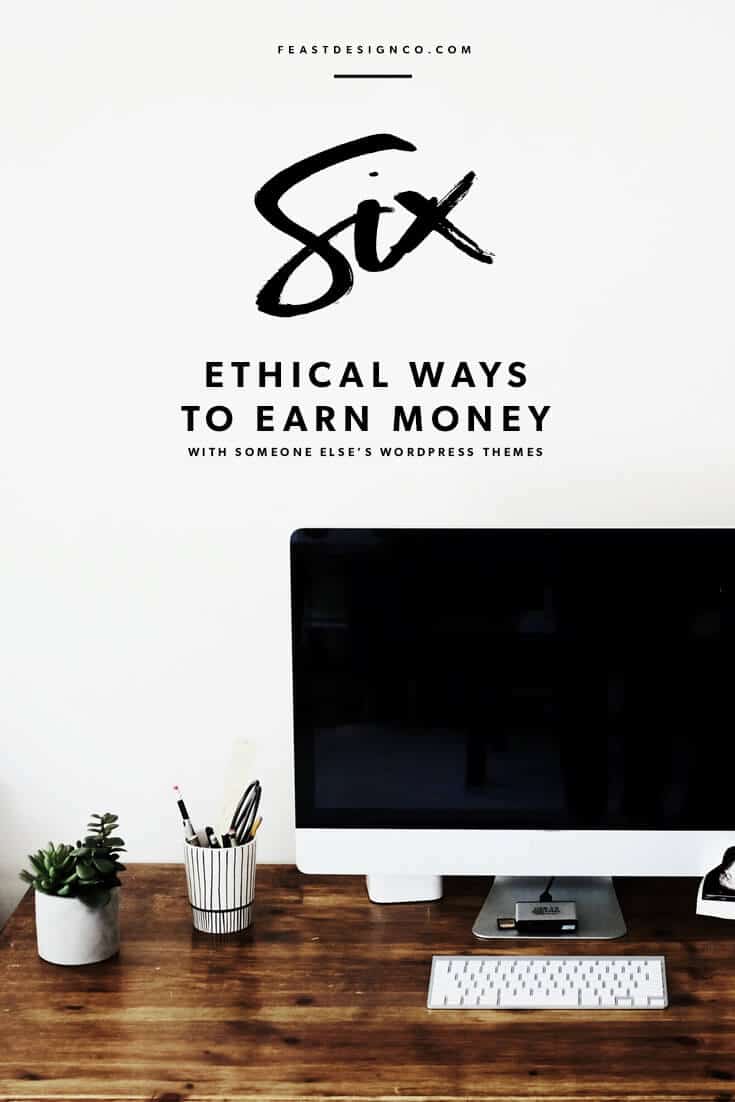 Building a WordPress theme takes a lot of work. It's not just the designing and the coding – it's setting up a shop where you can sell your themes, promoting them, managing an affiliate program, dealing with support emails, updating your theme to fix bugs and add new features… The list goes on, and on, and on.
But suppose you don't want to build and sell your own themes because of all of the extra work that comes along with them, or maybe you don't have the technical expertise required to build one from the ground up. What else can you do?
You might be surprised to hear that the world of making money from WordPress themes extends far beyond the themes themselves. There are a lot of other approaches you can try that are honest and ethical, and they all boil down to one simple question: How can you make a great theme even more valuable?
Recommend The Theme Through An Affiliate Link
One of the most straight-forward ways to make money from someone else's theme is by selling it through an affiliate link shared somewhere (or in many places) on your site. When someone clicks on your affiliate link and buys the theme because of it, the person who created that theme will see that you were the one who referred that customer, and they'll share a percentage of the sale with you.
Many of the most popular theme-makers offer affiliate programs. If you're not sure if the person who made your theme does or not, do a Google search for the name of your theme and "affiliate," or send a message to their support email to find out.
(Side note: Themes aren't the only things you can create affiliate links for! We regularly share our own affiliate links for services we use and love, like Flywheel, Bench, WP101, and dozens of other things we swear by. When you put your name next to something, though, make sure it's a recommendation you can stand behind 100 percent.)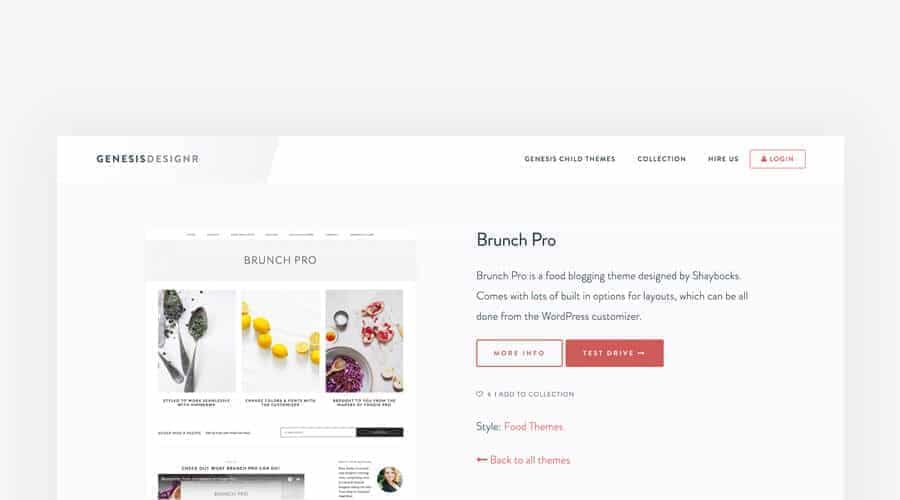 Include Your Affiliate Link in a Landing Page
It's usually not enough to just drop an affiliate link into your site somewhere and wait for the money to start rolling in. You might get the occasional sale, but most of the people who see that affiliate link won't click it unless you give them some context for why they should pay attention to it.
When you promote a theme, make sure it's one you have some personal experience with so you can share what makes it a great theme from your perspective. If you can help someone imagine how a theme will help them accomplish their goals, they'll be much more likely to take you up on your recommendation.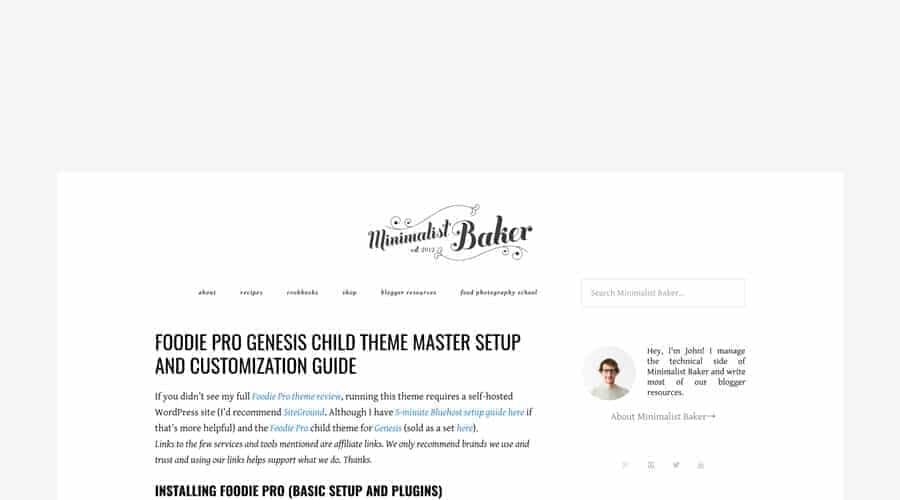 Offer a Resource That Eliminates Uncertainty or Confusion
No two WordPress themes are the same, and there can never be too much information about how to bend a theme to your will. By showing your readers how a theme works, and how to deal with some of the nuances they'll run into when they're setting it up, they'll be much more confident that their purchase won't just lead them down a path of confusion and frustration. Once they've invested their time into understanding how a theme works, it will make more sense than ever for them to buy the theme through your affiliate link and put their newfound knowledge to work.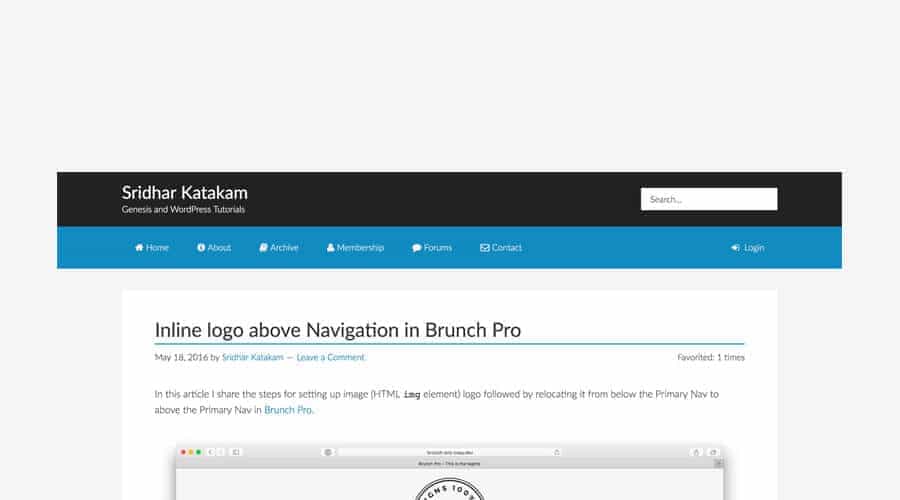 Offer a Premium Resource About a Theme
If you get to work on a resource and you create one that's so awesome, so detailed, so rich with useful information that you just don't want to bet on it working some content marketing magic for you by giving it away for free, you can try selling it as a stand-alone product for people who use the theme you're promoting. We're fans of minimalist themes that deliver maximum value. By going that route, it'll be possible to sell it to people who didn't buy the theme through your affiliate link, but still might still find the information incredibly useful.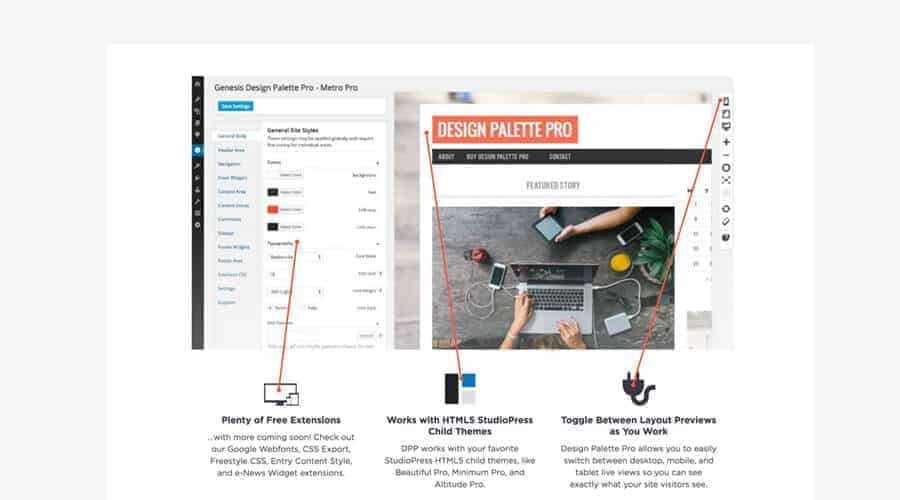 Offer a Plugin that Adds Features to a Theme
The Genesis Child Themes sold by StudioPress are a very popular subset of WordPress themes, but you've got to know a little bit about code to customize a Genesis Child Theme just the way you like it. In that barrier to entry, Andrew Norcross saw an opportunity to create a tool that could make it easy for everyday users to customize their StudioPress themes, and Design Palette Pro was born.
With Design Palette Pro, users don't need to know how to write a single line of code, or even how to change their own theme files, to change the way key parts of your theme look. For anyone who just wants an easy, visual way of changing elements of their theme, this is a no brainer. Knowing that the combination of the Genesis Framework, a StudioPress theme, and Design Palette Pro can make it so much easier for them to bring their project to life makes it so much more likely that they'll buy all three.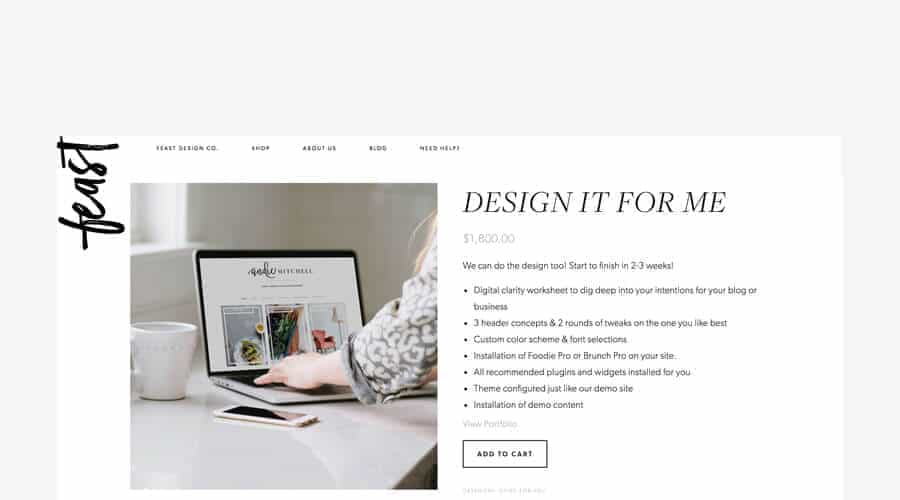 Offer Theme-Specific Services
Finally, if you do have some design experience, but you don't want to build themes yourself, creating a set of services based on others' themes is an excellent alternative. Those services can be anything, from a simple setup fee for getting your client started with WordPress and a theme of their choice, to an all-in-one package that bundles WordPress theme customization, visual identity design, content, and whatever else you specialize in.
A word of caution, though: If you build a site for a client without requiring them to buy their own licenses for the theme you use, they won't have the proof of purchase they need to get support and theme updates for themselves – which means you'll be on the hook for those things whenever they need them.
When you're working on a project that you expect to support for a long time, this makes sense, but that's not the case for the vast majority of sites. Usually, it's a much better option to have your clients buy their theme through your affiliate link and then pay you to install and customize it for them. That way, you'll earn your affiliate commission for the sale, earn your fee for the actual work you'll be doing, and set very clear expectations about where they can get help with their theme once the site is built and launched.
Above All Else, Offer Value
The world of WordPress is so much bigger than designing themes, and there are so many people out there who need so many different kinds of help, and when you build a business that's focused on meeting those needs – and you build it in ways that are honest and ethical – you'll have a business that you can take pride in, and one that your customers take pride in working with.