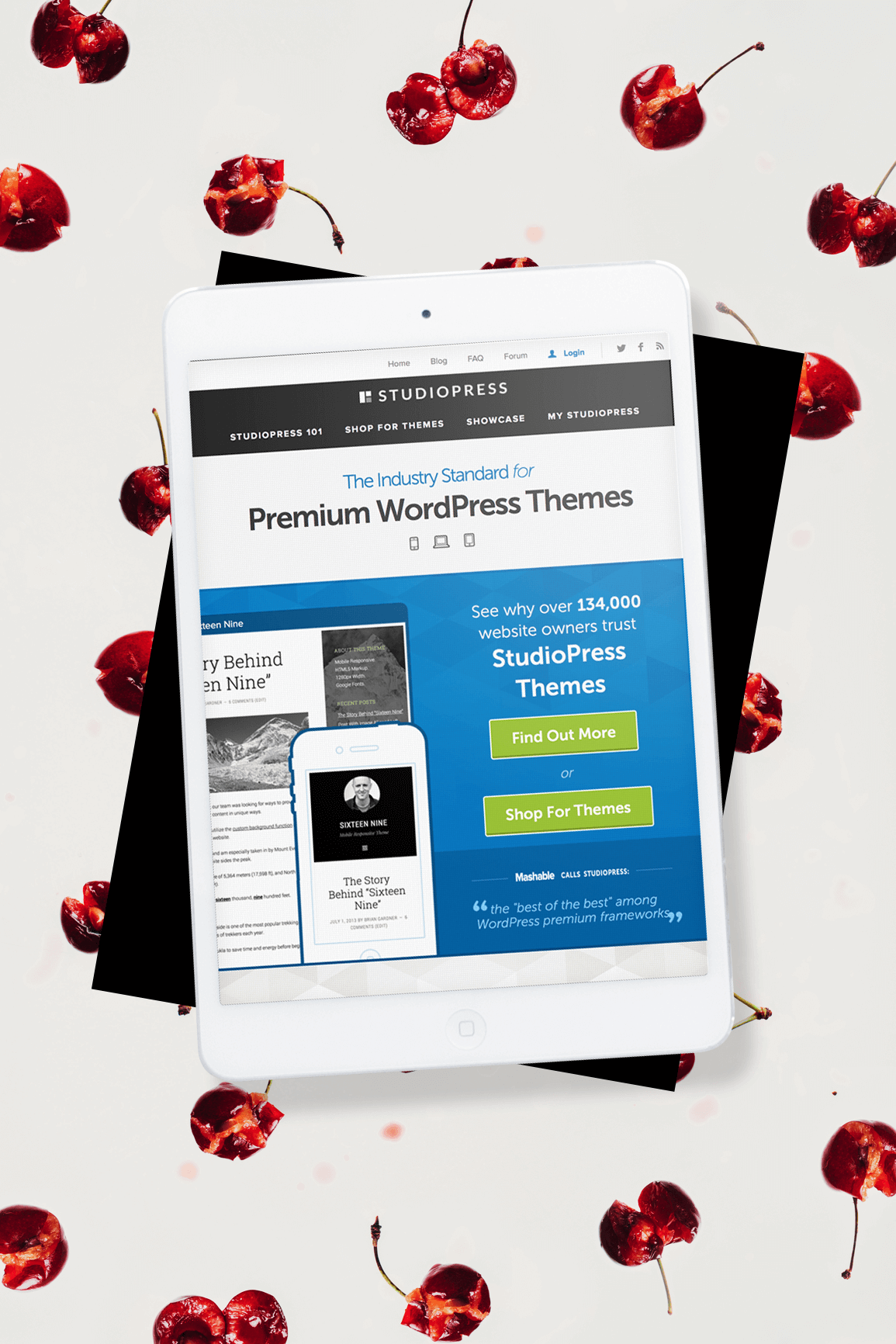 The worlds of food blogging and Genesis have just collided in a big way and I'm taking a few lessons from it.
The other night, I was notified from a client that an SEO auditor had alerted food bloggers in private Facebook groups to a "Structured Data problem" that he had noticed in some recent audits and that he had planned to give a presentation at an upcoming conference about how Genesis and Foodie are causing flags for spammy content – and attached the slides. The language was harsh but you could tell that the person writing these warnings wasn't familiar with the Genesis framework at all.
I must be living in my own little world where everyone lives and breathes Genesis.
Immediately, I turned to the Genesis community who instantly checked their webmaster tools, and in the dozens of sites my night warrior friends manage, no one could turn up this alert.
Within minutes, Genesis vigilante Gary Jones was tweeting with the person making these allegations and Brian Gardner notified his team at StudioPress to get to the bottom of it.
I also pulled in Foodie's theme auditor and SEO expert, Rob Neu, to talk techy with this guy and here's what we all discovered:
In auditing 16 Genesis-based food-related sites, 3 of them came up with this penalty warning. Two of them were running Foodie, but one of them wasn't.
On the one site that he shared with us, the penalty warning was likely caused by hidden text and ads running in places where they probably shouldn't as well as some other issues, like using display:none in the site title in their custom CSS.
The issue wasn't tested against common plugins, 

Google ads served from scripts stored in a CDN, or site titles with display:none instead of the more usual text indent or offset left.

The item types listed in this warning have been in Genesis and public since August 2013. It's highly unlikely that this would be the first time we've heard of this.
Since Google is a partner of schema.org, it doesn't make sense that they would be marking sites as spammy for implementing a markup that they had input into creating.
It's ludicrous to assume that Genesis, and especially Foodie, are the issue here when there are so many factors at play.
The SEO auditor has posted a statement in at least one of the food blogging groups recanting his statement and complimenting the quality of the Genesis Framework and Foodie Pro child theme, even though he's still holding on to his belief that these item types serve no use and isn't backing down from that position.  Fine.  But we all know now that they aren't causing sites to be penalized by Google.
If you are in doubt regarding your own site, please use Google Webmaster Tools to check for any Manual Actions or contact a reputable SEO service like wpsitecare.com or Yoast.
Let's all take a few lessons from this mishap and move on with our lives:
The Genesis Community is Massive, Trustworthy, and Powerful
For those of us who actually use Genesis, we knew right away that this couldn't be true.  We saw through the fancy slides with big red warning labels, took it to the web, and got to the bottom of it.   Genesis is rock-solid anyway – a standard for great WordPress software.  But if there is an issue, there's no shortage of supporters and developers to hash it out.  No one was paid to sort through this mess, yet several people spent hours in front of their computers looking at code, emailing, tweeting, and skyping until we knew what was going on.  And many more shared their support on Facebook threads and Twitter conversations.   I almost want to say that we lost a day dealing with this mess, but really we gained the understanding of just how powerful Genesis really is.
Private Facebook Groups are Great for Sharing Knowledge, But Beware of Bad Information and Fear Mongering
So now we know that just because someone is claiming to present information at a reputable conference doesn't mean that they know what they're talking about.  It was a gross misuse of the private Facebook group format to exploit food bloggers in this way.  For many food bloggers, this is how you share knowledge, learn, and grow as professionals.  These groups have a right to their privacy to safely share information and maybe people intending to sell something to the members shouldn't be a member themselves.  It's not really a fine line to walk between supporting your ideal clients and baiting them with faulty information.
When in Doubt, Contact Support
A critical step was missing in this situation.  No one contacted StudioPress or myself until the information had already infested the public web.  On top of doing a full investigation, this auditor should have contacted both support teams before claiming that we had injected crappy code into our themes.  I felt violated and attacked that such a claim was made without even being asked if I wanted to take a look.
Food Bloggers Know Where to Turn When in Need
Several bloggers, designers, and developers contacted me with encouragement as they watched this go down in their food blogging groups and in the Genesis Facebook Group.  But really my main concern wasn't for myself (believe me, I was hysterically laughing at the level of weird that was yesterday).  Rather, my worry was for the hundreds of food bloggers who now questioned whether or not their sites were in danger.  But there's a reason why I like working with food bloggers – you know your stuff.  And you know where to turn when in need.  Throughout the day, I heard from other designers like Robin and Emily who wanted to know what they should say to their worried clients.  What a testament!  You trust your designers – and with good reason.  We've got your back and you can rest assured that if this were a real problem, we'd be there to help walk you through it.