If you've reached out to support and we need admin access to resolve an issue, please fill out this form to set us up with admin access. You are submitting this information securely over HTTPS.
Please create a brand new account for us to perform this work, which you should delete after it's finished, for security reasons. Never send anyone your main account password.
Here's a tutorial from Yoast on how to create a new admin user: Add a new admin user.
Example: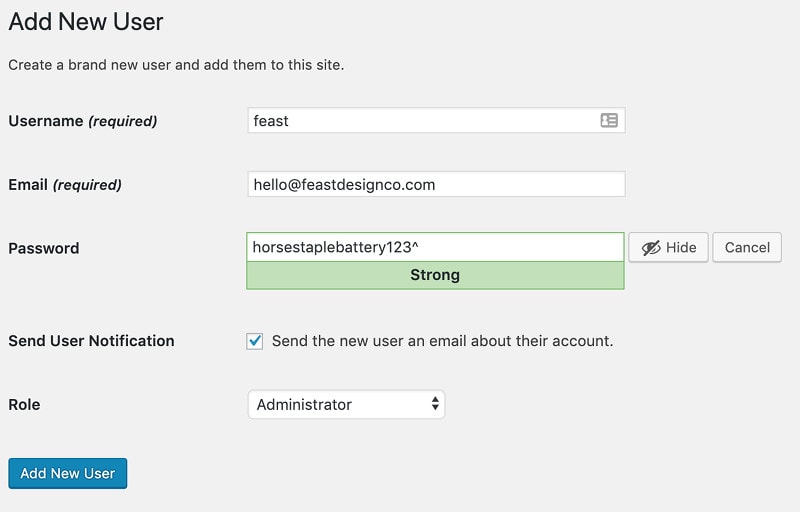 Note:
You will want to delete this user account once we have completed the support ticket
We'll need full admin access under the user privileges