Update: we'll be re-evaluating our featured image settings in 2019
Featured images are not meant to be displayed in the post itself.
Setting a Featured Image With Your Food Theme
Note: Featured images are not automatically displayed in the post itself - that's not what they're designed for - they are used for the thumbnail areas throughout the theme. If you'd like to include the featured image in your post you'll need to add it directly into the content of the post.
In the Genesis Framework, is that was uploaded to a post (not the first image appearing in the post, but the image in the post that was first uploaded) is used as the "fallback" featured image.
If you'd like more control over which images are used as your featured image you can open the post editor and add a featured image manually.  Just navigate to Posts > All Posts and then select the post for which you'd like to set the featured image.  Once in the post editor you can scroll down a bit and look on the right hand side of the page for the option to set a featured image.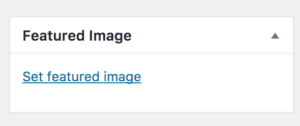 You'll want to make sure that you are using featured images that are the minimum recommended size for your theme and we encourage you to edit your photos in a photo editing program prior to uploading and then to choose the full size image for upload.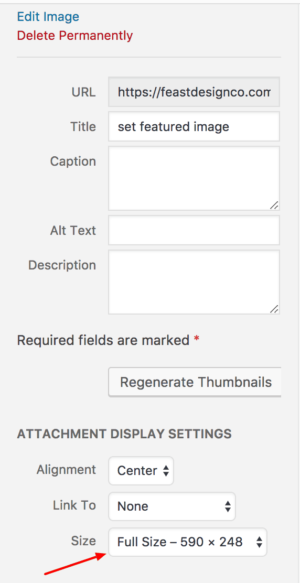 See the Foodie Pro, Brunch Pro, Cook'd Pro, Cravings Pro, and Seasoned Pro FAQs for information about image sizing for your specific theme.
Image Troubleshooting
Creating consistent square or rectangle thumbnail sizes
Duplicate Images Appearing on Home Page or Content Archive Pages