The Genesis eNews Extended plugin is designed to be used with a newsletter service such as Mailchimp, Aweber, ConvertKit, or any of the other popular newsletter services.
Setup + Installation
You can Google "Genesis eNews Extended + whatever service you choose" and find many tutorials and videos to guide you in getting the widget set up.
Here's the official plugin info page where you can read about installation and get support:  https://wordpress.org/plugins/genesis-enews-extended/
To configure a Genesis eNews Extended widget you can drag and drop the widget from the Available Widgets area to one of the theme widget areas.
Here are some tutorials for getting the most popular newsletter subscription services integrated with Genesis eNews Extended:
Installation instructions for each service can be found on the author's website at https://kraft.blog/genesis-enews-extended/install/
HTTPS & Security
Make sure you're using HTTPS and not HTTP where possible to avoid leaking your user data.
Unsupported Customizations
Cravings Pro Convertkit Styling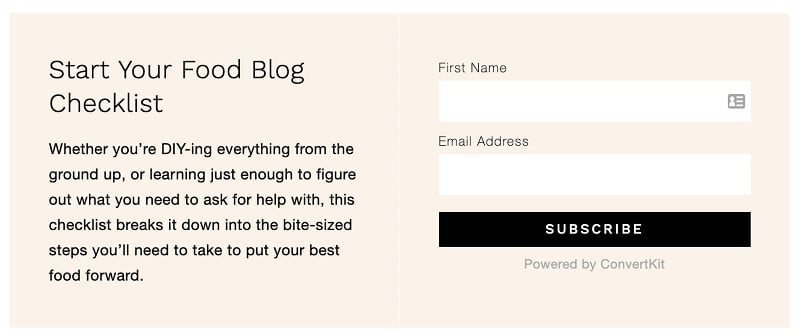 The Cravings Pro demo uses Convertkit to embed a signup form, with custom styling. You'll create the form in convertkit.com > Log in > Forms > Select form > Style > Custom CSS and paste the custom styling from here: https://gist.github.com/feastdesignco/0bae748870f169d6a02dca7832ddd4f6
You'll need to install the Convertkit plugin and navigate to Admin > Settings > Convertkit > General > Default Form and select the form you created through Convertkit.com