This tutorial features the Feast Plugin, which contains enhances and extends your theme.
When you're updating posts, you want to be as thorough as possible to avoid having to re-edit multiple times. Remembering all of what needs to be done is impossible though - so we've created a Recipe Update Checklist available exclusively through the Feast Plugin.
For new posts, use the Recipe Post Template for a pre-built post structure, instead of writing a new recipe from scratch.
Note: checklist has been blurred as these will be updated frequently based on ongoing best practices. Please visit the "Recipe Update Checklist" page in the Feast Plugin for the current list.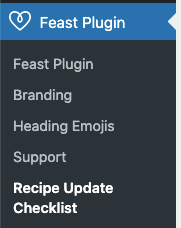 Jump to:
General
Make sure you have all your alt tags, proper image sizes, avoid over-stuffing keywords, and more, with the general section.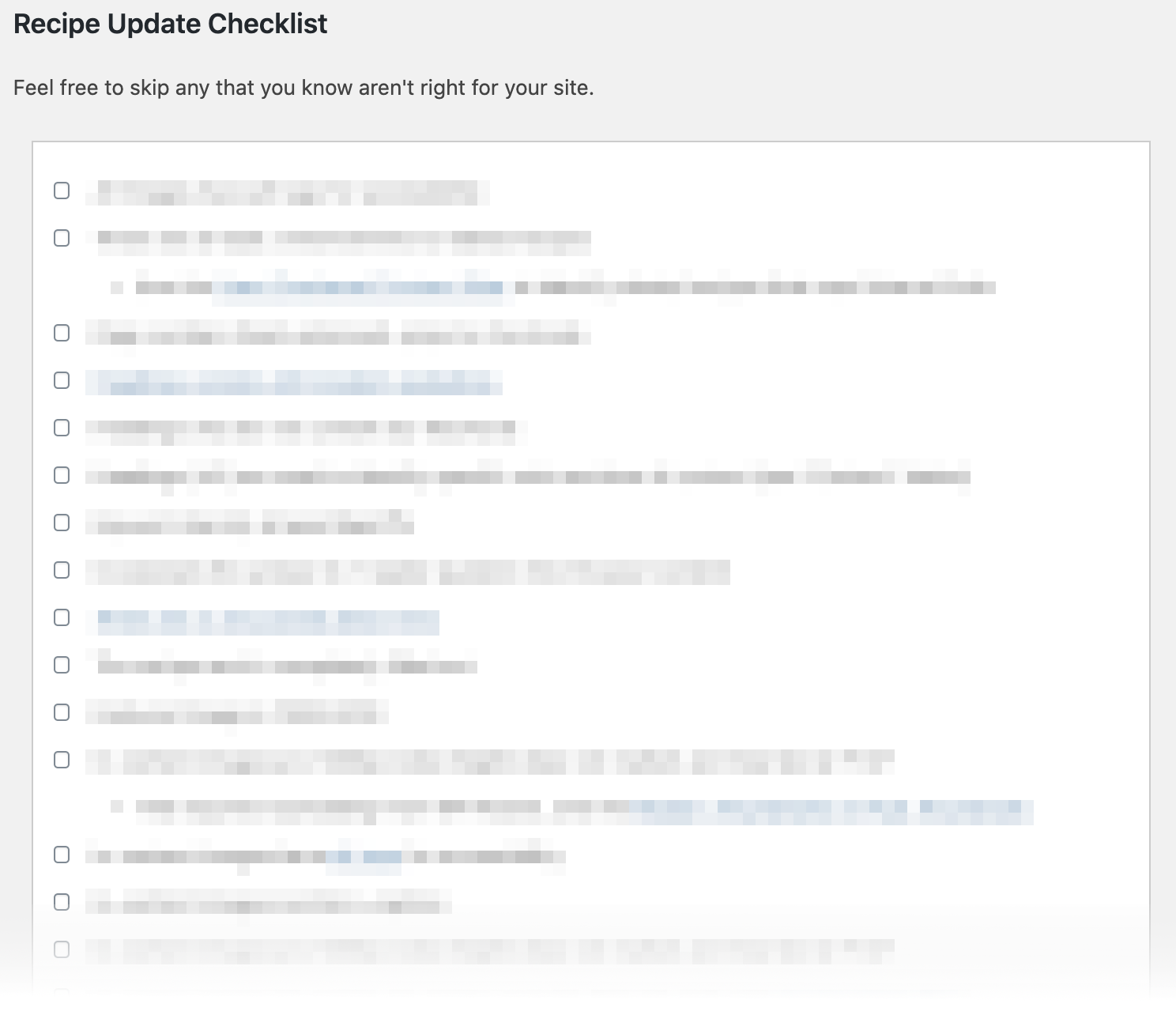 Content
Every recipe has a basic set of questions that should be answered to pre-empt the readers questions and provide the highest quality content for Google and readers.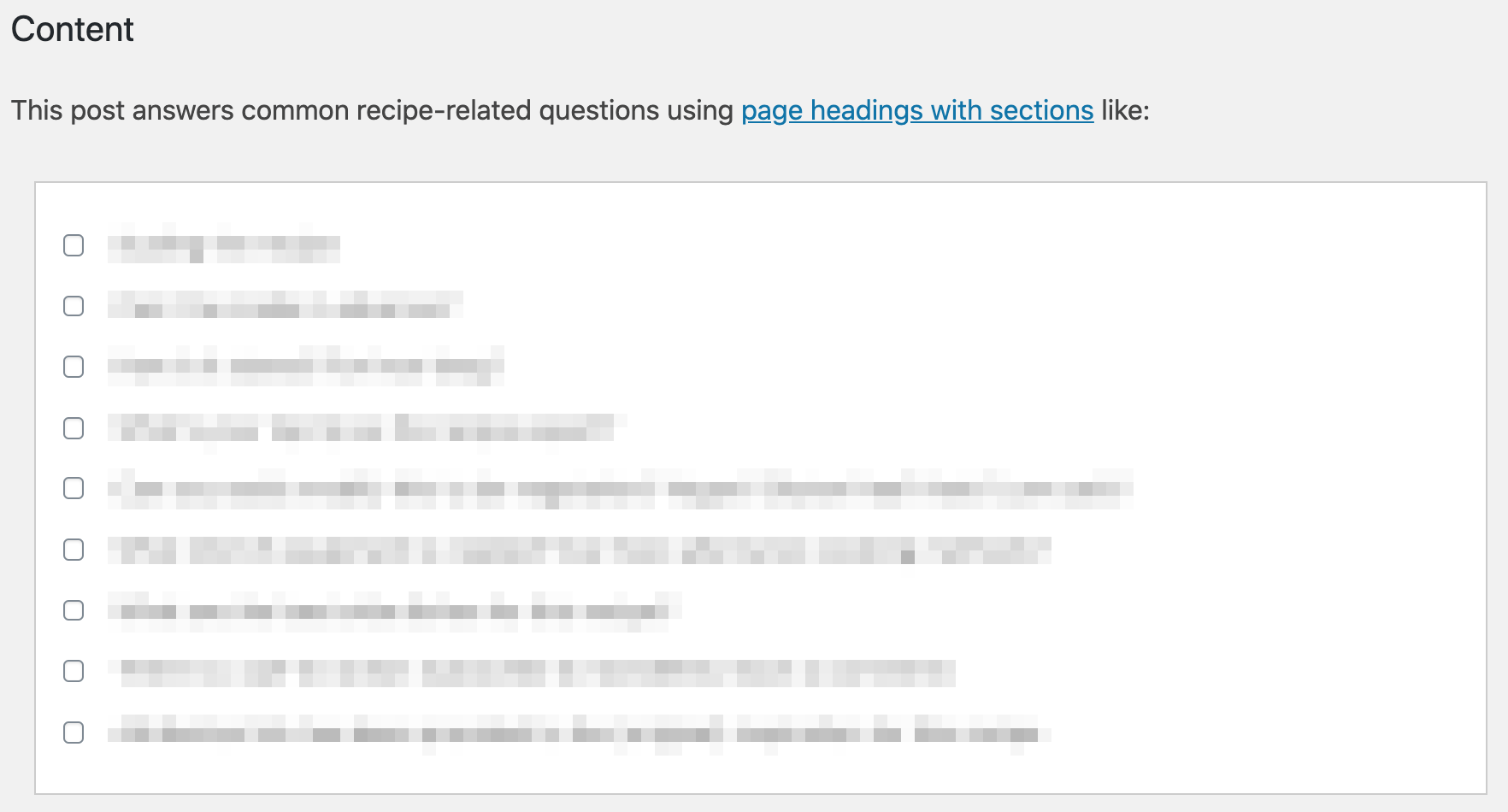 Why is having topically-relevant, quality on-page content important? Here's a quote from Google's John Mueller: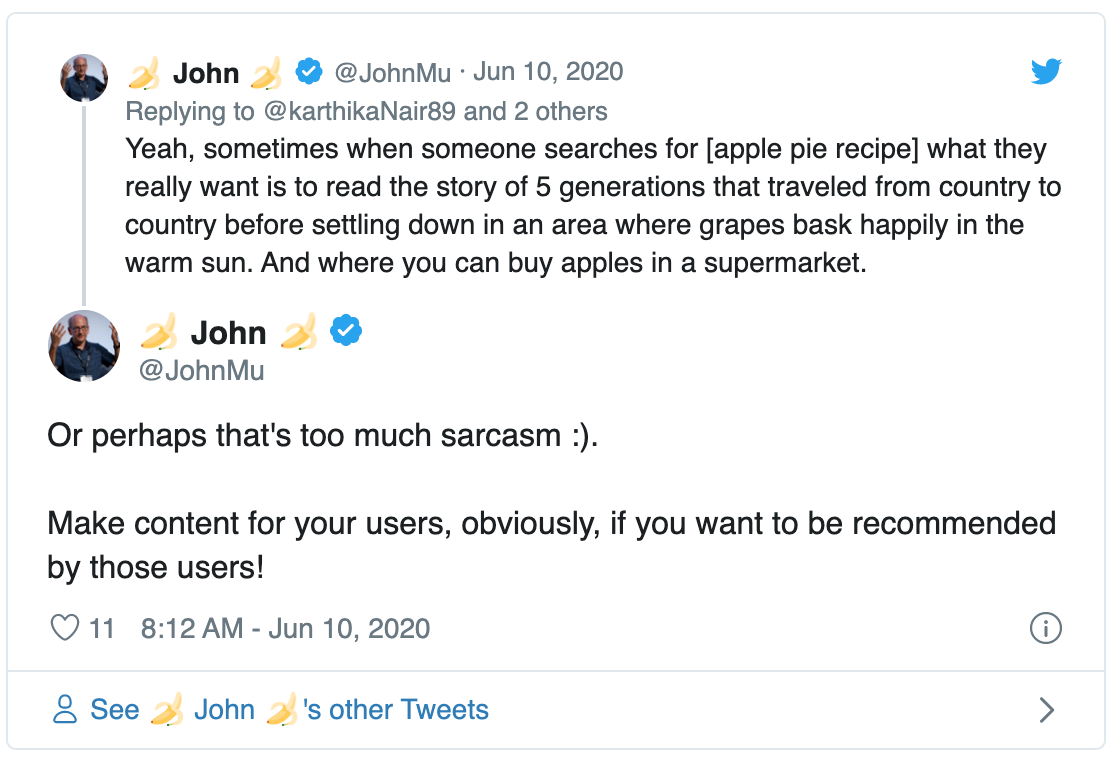 Also check out these great content ideas from FoodBloggerPro.
Pagespeed
Double check your pagespeed scores to ensure you haven't embedded anything that would penalize you, and prevent you from ranking.

Promotion
Submit the recipe to these recipe sites to give the recipe a starting push, helping to bring in backlinks and traffic.