The Site Info page introduced in the Feast Plugin 9.4.0 helps recipe sites define their E-E-A-T. This helps both readers and search engines better understand what your site is about what what niche you specialize in.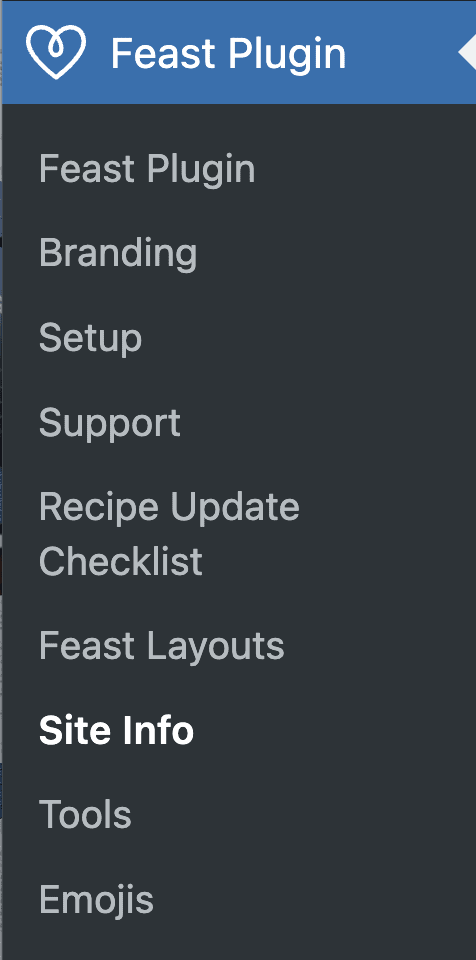 It does not currently automatically integrate anything, it's just an initial setup for us to develop on. We're working on making these better integrated with WordPress, Yoast, and the Feast Plugin.
Jump to:
Yoast
Filling out the proper schema and social profiles provides Google with the necessary information to associate social channels with your site, and begin to a knowledge panel around your site.
You'll also find the social profiles
Eventually, we plan to use these social profiles to integrate directly with the core WordPress Social Icons block so that we can get rid of Simple Social Icons.
E-E-A-T
Defining your specialities helps to identify your E-E-A-T by clarifying your experience, expertise and authority in:
cuisine (American, Mexican, Indian, Italian, etc)
diet types (eg. vegan, gluten free, paleo, etc)
cooking method (air fryer, instant pot, slow cooker, etc)