In general, it's best not to change domains. But if you have to, this process has worked for us in the past.
Jump to:
Preparation
It's best to start this process 12 months ahead of time. The longer you're able to wait, the less interruption there likely is in ranking fluctuations.
Ads
One thing to be aware of, is that advertising works off a domain-based ranking/reputation system. Changing to a new domain will reset your reputation which may cause CPMs to fall.
See Mediavines post and AdThrives post.
It's best to do a domain change before getting set up with ads, but if you have to do it after you've qualified for ads, make sure to coordinate with your ad company.
Hosting
Get the new domain, and have it pointed to your existing site with a 301. We recommend using BigScoots and doing this in the Site Details > Domain tab: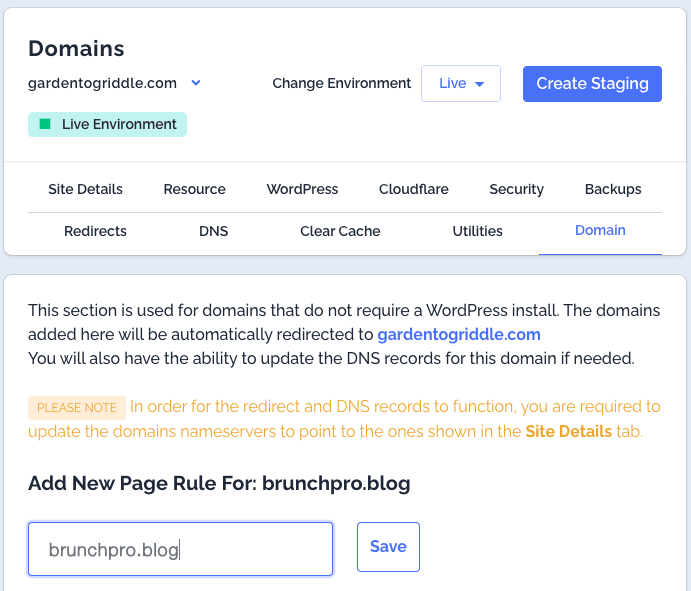 You'll leave this in place for 6-12 months while you build backlinks to the new domain, which will 301 the backlinks from the new URL to the old URL.
It's perfectly normal for a website to have 2 or more domains resolving to a single address because sites/businesses get merged or acquired all the time. This provides no benefit generally if the other domains are new/unused.
Google Search Console
Add the new domain to Google Search Console to verify it.
After 6-12 months and building some backlinks, you'll tell Google that your old domain is being changed to the new domain (see instructions below).
Broken link checker
Use the broken link checker plugin to fix broken links and redirects ahead of time. This will help to minimize the amount of work down the road.
Wait 6-12 months
The longer you wait, the better your chances of things going smoothly.
Hosting
After 12 months, you can reverse the 301s at your hosting level so that the old domain is now pointing to the new domain.
They should be able to automatically rewrite all links in your content from the old domain to the new domain so that your internal links are now properly link.
Note: at BigScoots, you'll request that they "clone the site using the new domain", 301 the old domain to the new domain, then close down the old site after the new site is live.
Google Search Console
Go into Google Search Console > Settings > Change of address: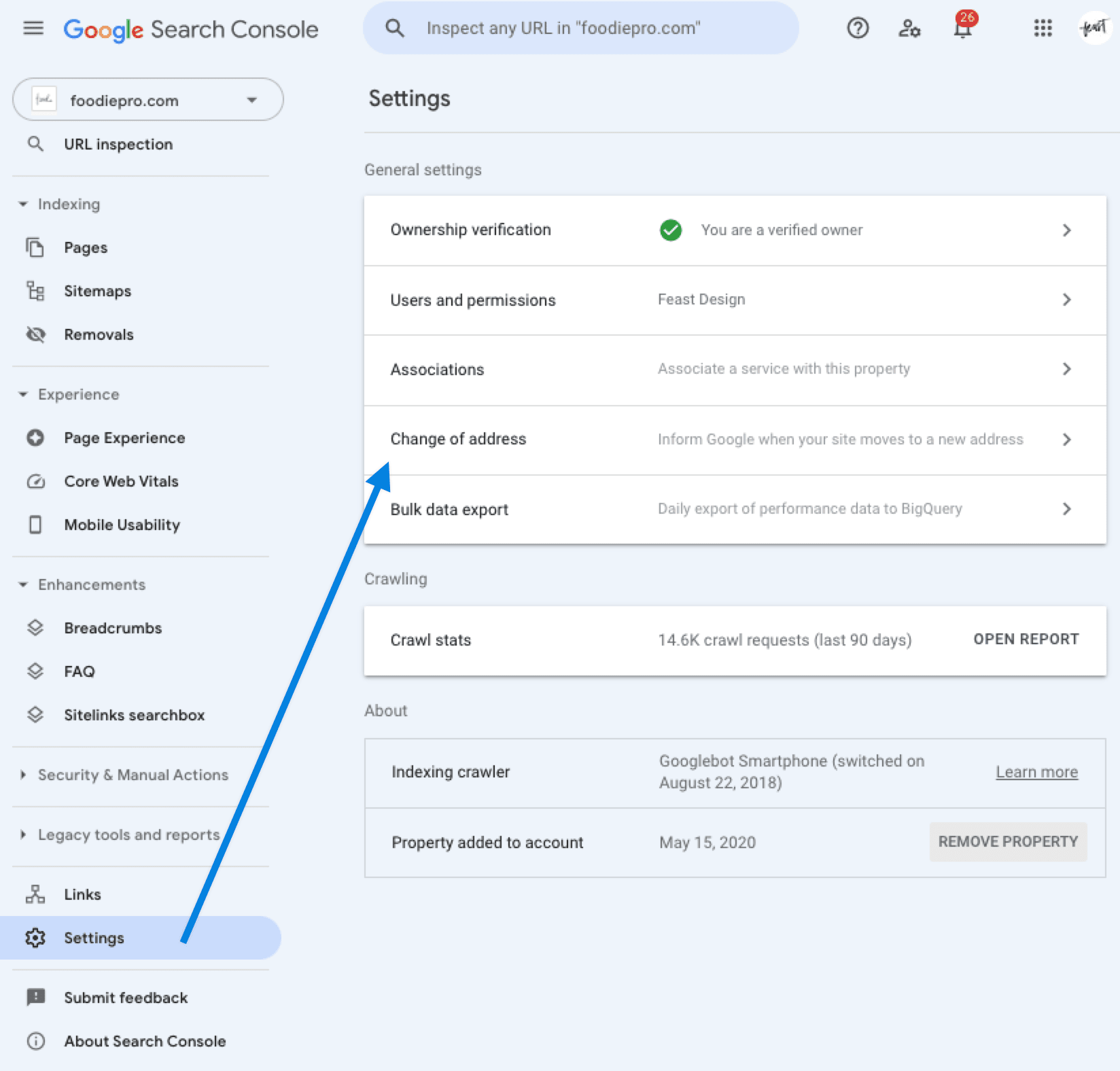 And select the new domain as the new address of the old address: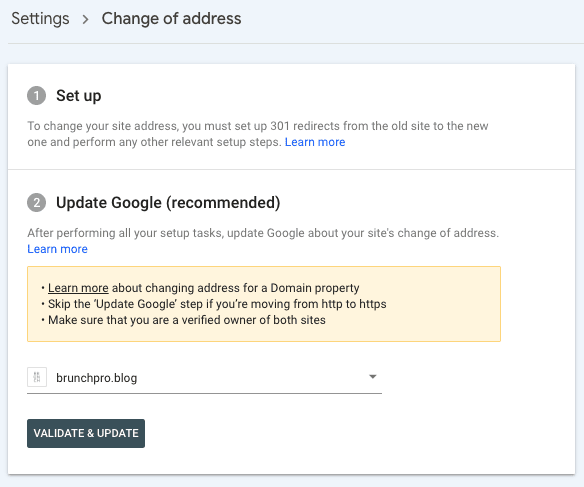 Analytics
Update your Google Analytics and email accounts to reflect the new domain. We've never done this and can't provide documentation on it.
Broken link checker
You'll continue to use the Broken Link Checker plugin to monitor for broken links.
Updating backlinks
You'll want to dedicate some time to contacting sites that are linking to you, and request that they update their links to your new domain.
Make sure you update all your social profiles to point to the new domain.
New backlinks
You'll want to continue building new, high-quality, authentic backlinks to your site.
Avoid purchasing backlinks and link schemes at all cost.
Unsupported
Note that this post exists for general education purposes only and is not something we offer support for. Changing a domain is not recommended and a lot can go wrong, which can result in a total loss of income.