Great news! You no longer need to manually fill in dozens of fields to get support for the Feast Plugin.
We automatically pull in the necessary information to answer your question specific to your site setup via the Feast Plugin's Support page to ensure our answer is:
relevant to your site
quick, avoiding back-and-forth email clarifications
able to identify possible theme+plugin conflicts
We now have easier support tickets built into the Feast Plugin!
Simply navigate to your WordPress Admin > Feast Plugin > Support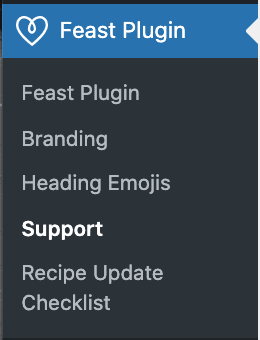 The questions in the form + list of plugins and versions gives us the information we need to accurately answer your question based on your current site setup, including plugins, versions and possibly plugin conflicts.
The "correct answer" to your support ticket will depend on your site-specific setup and without knowing your setup, any answer we provide can do more damage to your site than help.