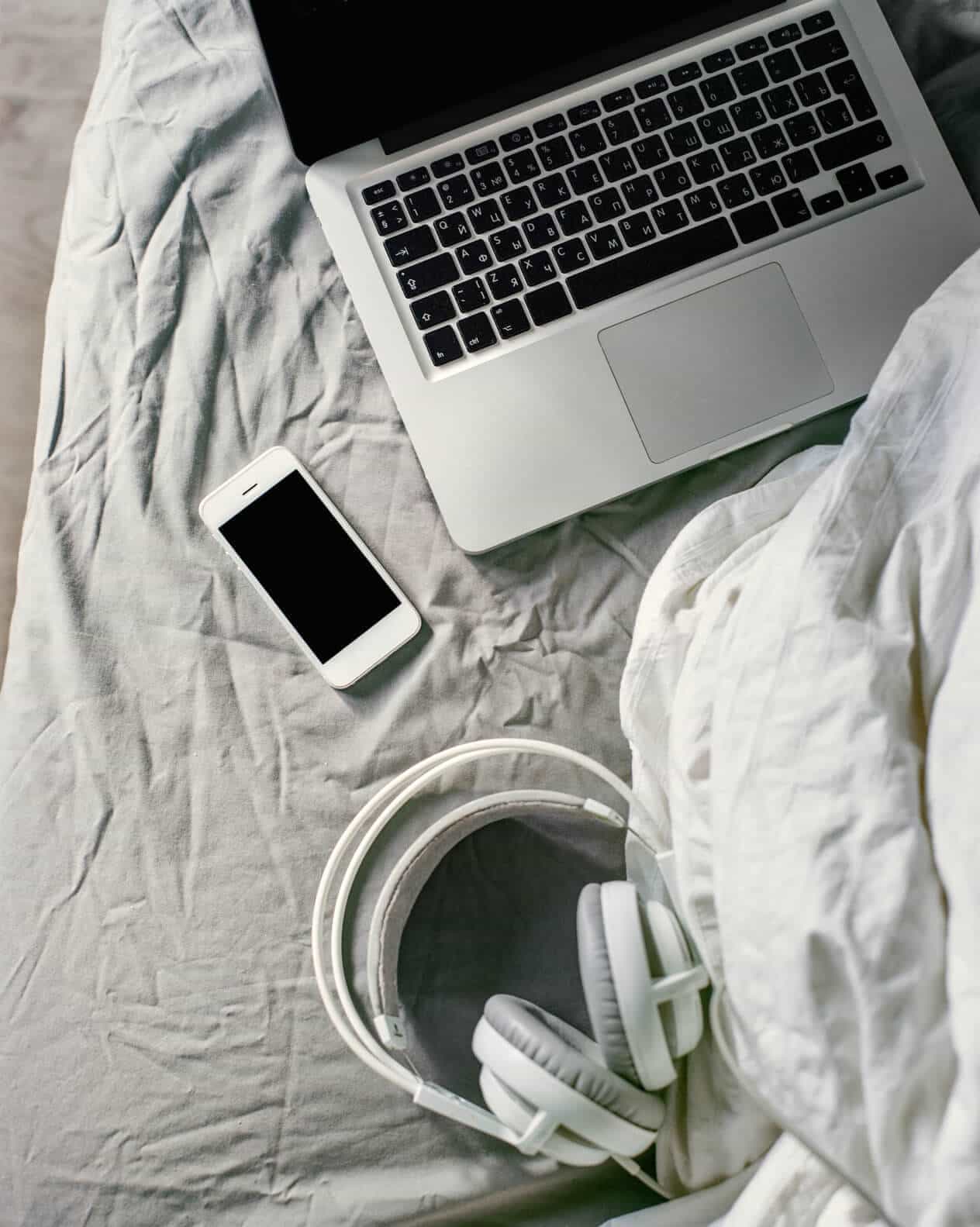 One of the key aspects of creating an actionable promotion strategy is breaking to-dos down into bite-sized pieces. While many promotional techniques require strategy and time, there are plenty of ways to integrate small tasks into your daily schedule. We want to help you make the most of your time, which includes small, but extremely beneficial tasks that can be done before completely jumping into your day.
Pour your morning cup of joe and tackle one (or a few) of these super simple self-promotion tasks:
1. Join - or start - a Twitter conversation
GiveWP does a great job of this with #NPChat, a weekly Twitter chat every Wednesday morning. They pick a topic, share what questions they plan to ask in a blog post (and promote the event) in advance, and then post the questions to Twitter, as well as engage with the responses.
Does this seem time intensive? With a little bit of advance planning, it's not. If you write up the questions in advance, you can schedule them up in your favorite social media management platform in advance too. That means on your chosen morning, all you have to do is retweet responses and reply to anything that seems relevant. Even if it's only a half an hour long, you'll make connections with like-minded influencers, get some great inspiration, and promote your own brand in the process.
If you don't feel up for hosting your own (or if you're a beginner and worry you don't have the network for this yet), do some research and find a Twitter chat relevant to what you blog about! You could also always team up with other bloggers to rotate responsibility for hosting an ongoing Twitter chat, and spread out the work (and the promotion!).
2. Update your email signature
I don't know about you, but I tend to forget my email signature even exists. While you should have an email signature that links to your main site page, there's another way you can keep the hits rolling into new blog posts.
Do a quick update your email signature and include a link to your most recent blog post. Make sure to add the title of the post, and you can even put in a little blurb to draw interest, just like you would with promoting it on social platforms.
3. Promote other bloggers' work to your social networks
This is where Twitter lists or a good RSS feed reader can really come in handy. If you have a Twitter list or your favorite blogs compiled into an RSS feed reader, you can pop into that every morning and see what new posts have been published from your curated network of fellow bloggers.
If you see something you like, take a moment to share it and tag them in the post. It will just take a few moments and can help you build up existing relationships and make new ones. Share from people who have promoted your work, and share work from dream connections.
4. Leave a few comments
Since you're already doing a quick scan of new blog posts, take a moment to leave feedback. We all know how satisfying it is to get a thoughtful comment that includes encouragement or offers a response to a question we've posed. Many of us that are blogging live for the conversation, so be a part of it!
Not only does this put you on the radar of those in your dream network, but it also creates an opportunity for you to link back to your own work. If you've published your thoughts on a similar topic, include the link! If not, you can at least include your website link under the appropriate section with your information.
5. Do an ICYMI
If you've published a post recently, it never hurts to do an ICYMI (In Case You Missed It). All you have to do is put "ICYMI" at the front of your share and re-link the post.
This is particularly great for social feeds like Twitter, where information moves so fast that things can often get lost in the noise. You can get an additional update out there, add some hashtags that perhaps you didn't add to the first round of sharing, and catch people at a different time of day than when you initially published.
6. Send off quick proposals for content swapping
This one also requires a bit of advance work, but once that's done, is easily to implement. Write up a quick email template that can serve as both an introduction and a proposal for content swapping. It doesn't have to be long!
Here's what you want to include in your intro:
Your name (obvious!)
A link to your site
A general overview of the kind of topics your blog covers
A little information about your audience (Remember, we covered some of that for how to price sponsored content! Use that information here, too!)
Once you have this written up, you'll be able to use it over and over again. Of course, you'll want to tweak it over time with updated information, but it will serve you for at least three to six months before you need to change it again.
Next, when it comes to the proposal part of the email, you'll want to do a little more work to personalize it.
Make sure you include:
How you found their blog
What interests you about their writing
Why you want to collaborate with them
How you can mutually benefit each other
Adding this personal connection is crucial. Once you have the general template written up, though, writing out a few sentences is easy peasy. Add this as a once a week (or even once every other week) morning ritual along with your coffee, and you can start content swapping.
Content swapping helps on several levels. Not only does it expose you to a bigger audience, but it also helps with linkbacks. It also provides you with additional content from the other person and builds a collaborative relationship with them.
7. Engage in a Facebook networking group
While most people are familiar with promoting their work to Facebook, Facebook groups are an underrated asset. There are a ton of networking groups out there; we even run one of our own.
Some Facebook groups have strict rules around purely self-promotional posts, so make sure you know the rules of your group before you dive right in.
If posting links to relevant blog posts is okay, it's super easy to pop right in and share a recent blog post. Make sure you include a little blurb, too, and make it specific to the group, that way it doesn't just look like spam.
If it's not okay to share specific links, find other ways to engage! Start a conversation, ask a burning question, and jump into others' posts with your own insight. While it doesn't have a direct connect back to your site, it can still yield benefits by getting your name out there and connecting with like-minded folks.
8. Write up a quick email blast for your list
All of your posts should be sent out to your email list, so take a moment to write up a quick email that teases your posts that will be publishing soon. Even if it's just a few lines, with a link back to the post, is a great way to keep eyes on the posts that are being published.
You want to make sure your audience is seeing your posts, even if they don't log into Facebook that day, and sending them directly to those signed up for your newsletter is a fantastic way to capture their attention. Take a few moments to look at the posts you have scheduled for this week, and write up a quick blast for it. That way, when you're ready to publish, you already have a draft saved. All you have to do is insert the link and hit send.
---
Self-promotion can be a super overwhelming task. Most people don't really like to do it; it can feel awkward and unwieldy. Hopefully, these small tasks will help make self-promotion part of your daily routine, and integrate it in a way that feels accessible and simple.