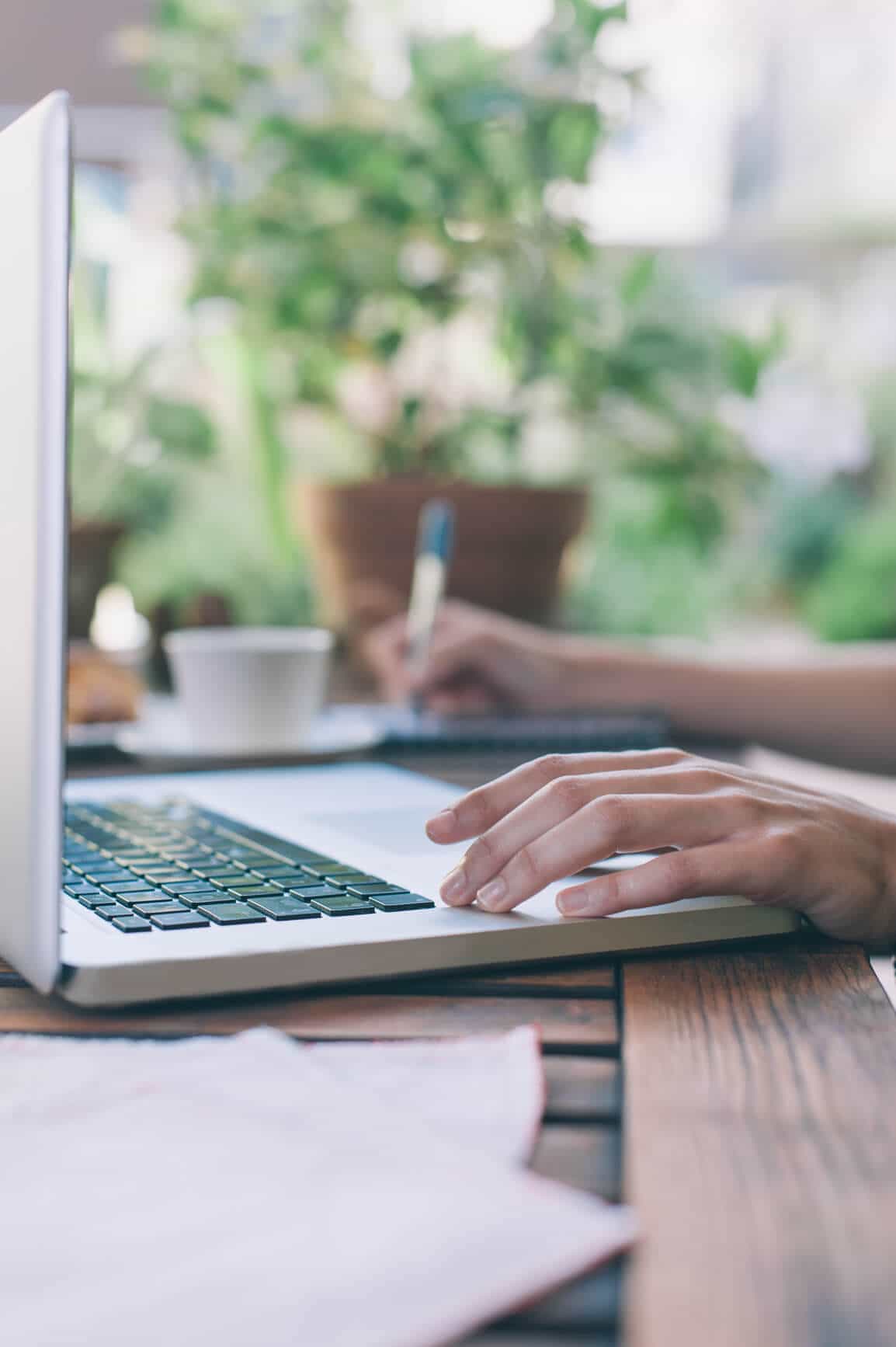 You already know that social media is vital to promoting your food blog, but did you know that email marketing is just as important to the top food blogs?
According to OptinMonster and MailMunch, email marketing has actually proven to be more effective and have a wider reach than social media. But why?
MailMunch claims that a major factor includes how social media algorithms affect reach, and that an equal number of email subscribers, Facebook fans, and Twitter followers can produce extremely different results:
"In other words, if you have 2,000 email subscribers, 2,000 Facebook fans and 2,000 followers on Twitter – this is what you will get:

435 people will open your email
120 Facebook fans will see your message
40 Twitter followers will see your message

You can clearly see that email marketing far outperforms social media in terms of reach… In same campaigns, you can reach out 40-45% open rates which is something that you can't achieve with social media."
With this kind of information, we cannot ignore email marketing when we're promoting our work.
I know you're probably thinking, "Oh no! I don't need one more thing to do!" Integrating email marketing into your content production process isn't as complicated as you think!
Keep the copy simple
Taking on one more copywriting task can seem daunting, but don't overthink it. Your email can be a simple tease to the post, and it doesn't need to be too long. It's the same as social media: you're just writing up a quick hook to get your audience to click through to the actual post. You don't want to miss that traffic, so you don't want to put the entire blog in the actual email.
Let's take an example from one of our favorite foodie bloggers, Ashley over at Baker by Nature. She recently wrote a post for incredible gooey chocolate chunk cookie butter bars.
An email for her post like this might look something like this:
SUBJ: Mmmm...gooey chocolate and cookie butter? Get your ovens started!
BODY:
Cookie butter has been popular in the foodie world for the last couple of years, but I've finally jumped on the bandwagon. Are you familiar with it?
If not, I recommend you hop on grabbing yourself a jar ASAP! Once you put it in a recipe, I promise you, you'll be just as addicted as I am.
From one sweet tooth to another,
Ashley
Baker by Nature
But wait, there are quick cheats, too!
If you don't want to write more copy, but you know that you write a killer content, you can pull out an excerpt. If your introductions are strong, pull a few sentences from there, or if there's a part in the meat of the post that is particularly captivating (and accurately summarizes the post), use that.
The great thing about food blogs is that you're already producing incredible recipes that are begging to be shared. It's a naturally easy hook because the content you're producing is already solid gold.
What about the timing?
Like social media, you don't have to write this right before you send it, or even carve out time to do the send in the moment.
One of the things I like to do is write up social media and email marketing copy write after finishing up a post. That way, it's tacked onto my content production time (which I've already carved out in my schedule), and I'm writing it while the post is fresh in my mind. Plus, this makes scheduling super easy.
Handling it step by step
Step one
Write your post.
Step two
Write the social media and email marketing copy. Place these somewhere you can reference them later. If you use a project management tool to handle your content calendar, you can place the copy in the comments for that particular post's tasks. Or, if you're using something like Google Drive, place the copy below the post.
Step three
Handle your SEO, upload your post images, and preview the post. If it's good to go, schedule it up for publishing, and then grab the permalink.
Step four
Schedule ALL THE THINGS! Since you have the copy and the link to your post, you can set everything to go after the publishing time.
ConvertKit, Drip, and MailChimp allow you to schedule emails in advance, which means you can place your email in, schedule it, and let it go.
Another tip: if you know there's lots of overlap between your social media following and your email subscribers, you can stagger the scheduling so you get maximum coverage. Promote on your social platforms immediately after publishing, but schedule the email so it goes out the next morning! If you missed them in one place, you'll grab them elsewhere.
Why handle it this way?
Any kind of promotion that doesn't take a lot of time for each individual task can be deceiving. While, yes, writing one tweet may not take much time, every moment that you step away from what you're doing to write an update, requiring you to switch tasks, can break your focus. We all want to believe that we're master multitaskers, but the reality is that multitasking actually makes you less effective.
If you set aside the time to focus on each post, including the promotional copy, you can save precious time stepping away from the other things you have to do each day. Become a monotasker, and simply add a little extra writing time to that time in your calendar dedicated to creating content. It's worth it.
This post is one of our series in How to Start a Food Blog.