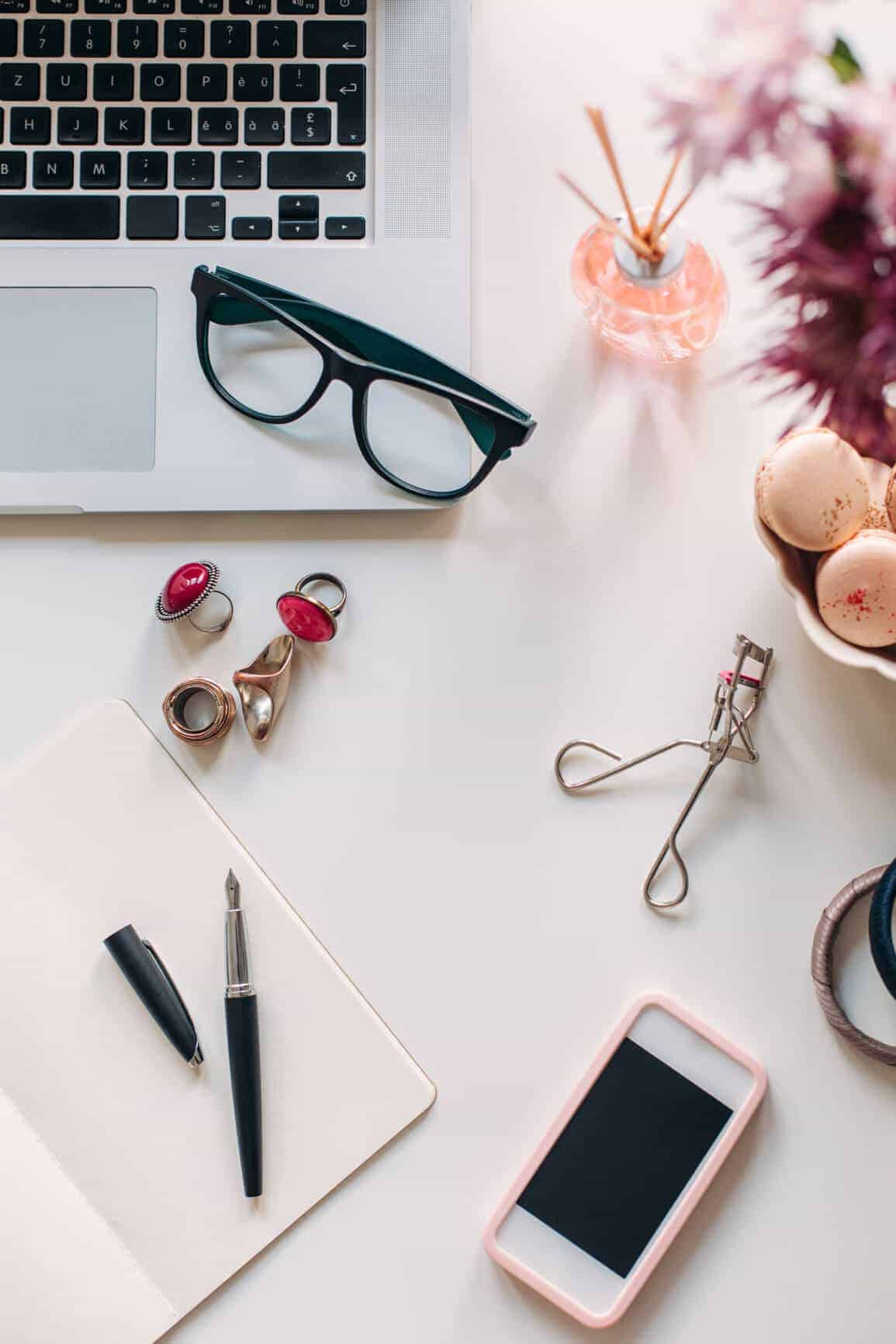 After a day full of errands, emails, and putting out fires, you finally kick up your feet to settle in for the evening. You're just about to pick up the remote when it hits you. "Oh, shoot!" you think to yourself, "I don't have a blog post ready to publish for tomorrow."
You're left with two choices. You can either cave in to your exhaustion and not publish your post on time, or you can drag yourself away from the comfort of those cushions, log into your food blog, and crank out a haphazard post that you won't feel proud of.
Sound familiar? Well, you're not alone. Life gets busy, and we all struggle to squeeze in much-needed time for crafting quality content with all of those other pesky "real life" responsibilities on our plates.
No matter how committed you are to improving your blog, you don't have endless amounts of time to dedicate to it.
And it's important to make the most of the hours (or minutes!) you do have, because they fly by all too fast. So here are six productivity tricks to help you tackle that to-do list—and publish your posts on schedule!
Stay on top of SEO, pagespeed and compatibility updates via the newsletter!
Create an Editorial Calendar
It's no secret that effective planning is key for successful time management. So, if you're not already utilizing an editorial calendar to manage your blog content, you should be. Not only will your handy editorial calendar help you see the "big picture" of your blog and ensure that you're consistently offering a great mix of content, but it will also save you from those stressful moments of sheer panic when you're thinking, "What the heck should I write tomorrow's blog post about?" After all, we all know how anxiety-inducing writing under pressure can be.
Not familiar with the concept of an editorial calendar? Well, it's exactly what it sounds like—an agenda that maps out what you'll blog about on any given day. Your calendar can be as basic or as comprehensive as you'd like it to be, as long as it works for you. Some bloggers simply list the title of the blog post for that date, while others jot down detailed notes about what information should be included, images, links, and other important tidbits.

How do you create an editorial calendar?
Just like the contents of your calendar are completely customizable, so are the methods you can use to create your schedule. Whether you want to use your existing Google Calendar or iCal layout, an organizational dashboard like Trello, a simple Google Doc, or your trusty paper planner really doesn't matter. Just pick the tool that fits best with your work preferences and lifestyle, and start planning!
Write When You Feel Inspired
Of course, you not only want to turn out blog posts on time, you also want them to be high quality. I don't know about you, but I can always tell when a blogger posted something for the sake of filling space—rather than sharing a thoughtful and well-crafted post that they really took their time with.
Luckily, achieving this quality really isn't that difficult. As with anything, it just involves some prior planning. Let's say you plan to publish new blog posts every Monday, Wednesday, and Friday. Try to avoid falling into the trap of churning out a post on Sunday night, Tuesday night, and Thursday night. Instead, take a few minutes every now and then to jot some things down when you feel inspired to.
Maybe you come up with a great idea while you're enjoying your Saturday morning mug of coffee. Perhaps you finally thought of the perfect blog post introduction over your Wednesday lunch break. Spend a couple of minutes hashing that idea out right then. You'll not only get your idea down on paper (and prevent it from flying out of your brain and vanishing into thin air!), but this early start will make finishing your post so much easier—meaning you're one step closer to publishing it on schedule!
Hey, there's no law saying that you need to write every blog post all in one shot. You're totally welcome to have tons of posts saved as drafts and add things to them as you come up with more ideas. You'll always have a post in the hopper that you can put the finishing touches on, and you'll probably be surprised by how much your actual content improves!
Stop Multi-Tasking
At first glance, this suggestion seems pretty counter intuitive, doesn't it? I mean, isn't multi-tasking an effective tactic for getting more stuff crossed off of your to-do list?
Yes, there are times when multi-tasking is a great idea. I'm all for answering a few quick emails while you're in line at the grocery store or listening to an audio book while you fold laundry. But when it comes to crafting your blog posts, I recommend focusing solely on that task.
Why? Well, that constant dinging of email notifications is just distracting you from what you actually need to accomplish. Those interruptions seem minor in the heat of the moment. But collectively, they result in a lot of wasted time. Even worse, constantly pulling your attention away from the task at hand can result in errors and oversights that you would've otherwise caught.
So, minimize your email, put your phone in the other room, and focus on finishing and polishing that minimal-style blog post!
Schedule Your Tasks
Aside from crafting blog posts, you have tons of other little tasks that fill up the hours you dedicate to your blog. Responding to emails, snapping photos, creating graphics, and promoting posts on social media are all small to-dos that can have a big impact on your productivity.
To improve your efficiency, use a "batching" technique to schedule these pesky little duties. What exactly does that mean? Essentially, group all of your similar tasks together and get them done during the same slot of time. For example, perhaps you'll reserve 9AM to 9:30AM every morning to respond to any new emails. Then, from 9:45AM to 10:15AM you'll do some social media promotion, and so on and so forth.
No, you don't need to worry about setting a completely rigid schedule that you can absolutely never stray from—after all, things change and you need some flexibility in your day. But having a general roadmap of the tasks you need to complete and then grouping together similar items is sure to save you some time!
Utilize Email Templates
As a blogger, you receive a lot of emails. And if you're anything like me, many of these emails are pretty similar to one another. Pitches from companies who'd like you to mention their product. Requests for collaborations from other bloggers. Compliments on a recent post.
You don't need me to tell you that email can quickly turn into a time-wasting black hole. You can invest so much time in crafting replies to every single one, that your to-do list winds up barely touched when the end of the day rolls around.

Save yourself some precious time by storing a few email templates that you can use to respond to common messages. Turn on "Canned Responses" in your Gmail settings, or even save the text of your frequent emails in a document on your desktop so that you can just copy and paste them. Whatever you do, it's sure to be quicker than writing the same response over and over again!
Use Digital Tools
Technology is a great asset—so you might as well put it to work for you! There are numerous apps and tools you can use to give your productivity a good kick in the pants.
A tool like IFTTT connects your favorite apps together to create different chains of conditional statements, known as "recipes". So, for example, you can set up a recipe that says "If I post a photo to Instagram, then save that photo to Dropbox." IFTTT even has the option to send your blog comments to SMS—so you never miss a chance to respond to a reader! Plus, these automatic commands will save you tons of time by completing routines that normally require manual effort.
Using a browser extension like StayFocusd is another great way to make sure you're zoning in on what you need to accomplish. Using the tool, you can designate particular URLs that should be blocked, as well as program the allowable days and times you can access these sites. No more mindlessly scrolling through your Facebook feed or watching addictive YouTube videos when you should be finishing your blog post!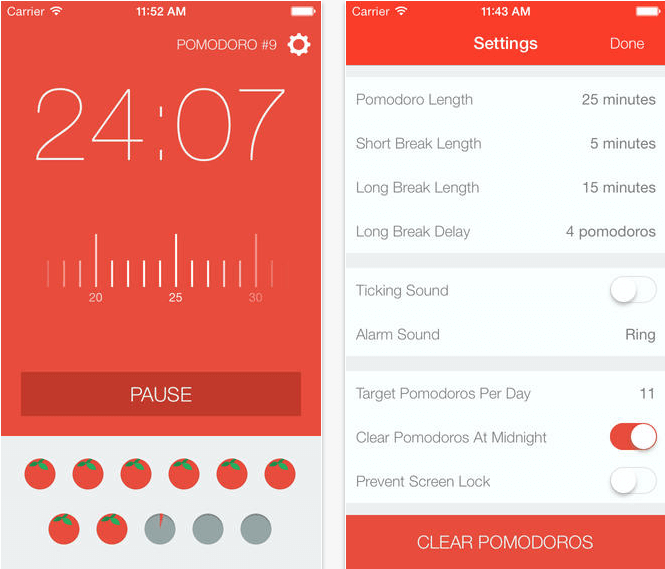 Finally, if you're a believer in the Pomodoro technique, you'll want to use something like the Pomodoro Timer. Using the Pomodoro Technique, you work in short bursts of 25 minutes, with a five minute break in between. This creates a sense of urgency while you're working—meaning you're less tempted by distractions, and more focused on getting things done. Needless to say, this simple timer is super helpful for keeping track of your time without constantly clock-watching.
Yes, life gets busy. But if you're dedicated to growing your blog, it's important that you give it the attention it deserves. Put some of these productivity hacks to work, and you're sure to conquer that to-do list and publish high quality posts on time!
Stay on top of SEO, pagespeed and compatibility updates via the newsletter!