This tutorial features the Feast Plugin, which enhances and extends your theme to improve SEO, pagespeed, accessibility and user experience.
The block editor styling makes the post writing experience match the output on the front-end more closely.
As of August 2020, this is enabled automatically for all sites.
Jump to:
Enabled
styling for FSCI block
styling for FSRI block
styling for Advanced Jump To block
make the content width match the theme (720px)
make the footer page match the theme (1140px)
match the heading sizing in the theme
update the font size using the Feast Plugin's Edit Body Font Size
fix a content-flow issue in some browsers
As of version 4.5.2 (August 2020), Block Editor Styling is automatically enabled. This is because the Simple Recipe Index block and Simple Category Index block require the styling to display properly. It also simplifies the plugin onboarding process.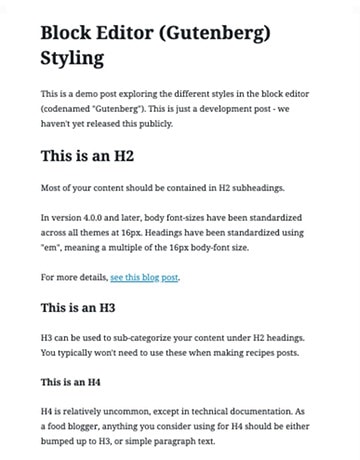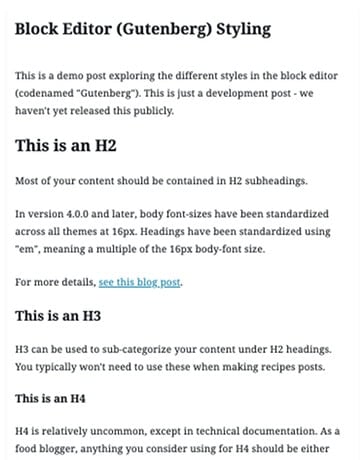 Disabling
The block editor styling can be disabled by creating a Code Snippet with the following:
add_filter( 'feast_block_editor_styles_enabled', '__return_false' );