People get hung up on creating an eye-catching logo, when it's really not important. When you're first starting a food blog, the most important thing is to get those first 20 recipes up and posted.
With any theme from Feast Design Co., you're ready to hit the ground running as soon as you've finished the setup. You don't need to style or customize anything to get started.
DIY Logo Creation
Here's some basic logos you can create using just your brand name.
Go to https://fonts.google.com/
Type in your brand
Pick a font you like
Screenshot the font (search in Google if you don't know how to do this) and paste it into a graphics editor (Photoshop if available, otherwise GIMP is a free tool)
Just go to Canva.com and pick a template.
Hatchful
Hatchful is a service from Shopify that lets you easily create a custom logo.
Sample designs
Font: Indie Flower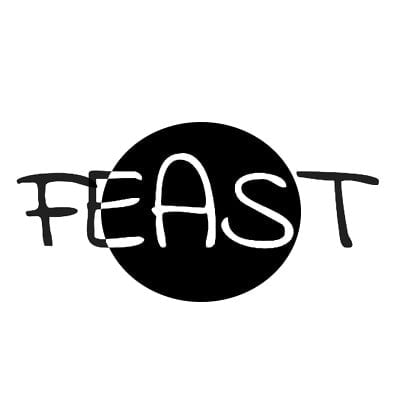 Font: Nunito Sans

Font: Nunito Sans + Dancing Script

Font: Unknown - this is from Canva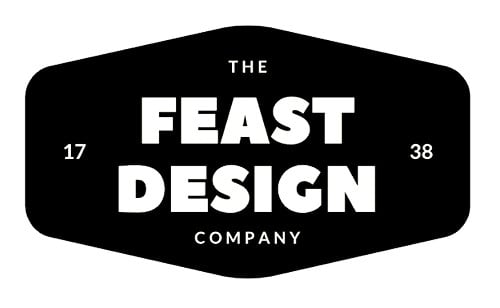 Want it done for you?
Want one of these but don't want to have to do it yourself? You can have us do it for you - simply purchase a 60-minute customization and then shoot us off an email letting us know what the brand name is, and which logo you'd like.
The final deliverable for this project will be a JPG. If you'd like us to also upload it to your site for you, you can purchase a second 60-minute customization.
Keep moving
Steal any of these, and just move on to creating your content. You can (and will) change this once your blog has more traction. I promise you, nobody cares about your logo, except you.
See: Launching your food blog is a myth
Copying the Feast logo
The logo we have on FeastDesignCo.com and FoodiePro.com was hand-styled by a designer at a cost of $1200, who doesn't do this work any more. It came much later in the life of Feast - long after we had built a usable product that people loved, and had the money to invest into branding.
If you're looking for a complete brand overhaul, go direct to the mastermind herself: Shay Bocks.
Fonts
Visit Google Fonts and search for:
Feast Design Co.
Caveat Brush
Feast Design Co.
Covered By Your Grace
Feast Design Co.
Fredericka the Great
Feast Design Co.
Londrina Shadow
Feast Design Co.
Mr Dafoe
Feast Design Co.
Raleway Dots
Feast Design Co.
Rammetto One