You should always insert images into posts at "Full Size":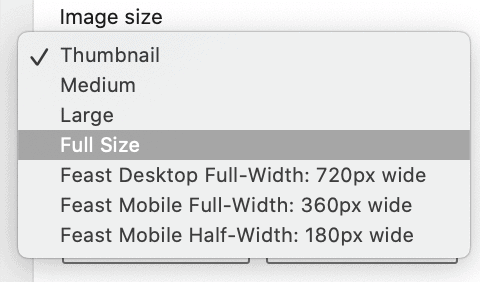 Note: this is different than the "default thumbnail size" in the Feast Plugin which is specifically for the FSRI block and the Modern categories page.
Our image optimization guide recommends that you always insert images into post at full size but you must upload images at 1200px width. This is because a "full size" image no longer has any pagespeed penalty if you're using lazyloading with WP Rocket (we recommend all sites do this).
Set the default_image_size
If you have the Feast Plugin you can set the default image size to "Full":

See the image optimization guide for more details.