This tutorial features the Feast Plugin, which enhances and extends your theme to improve SEO, pagespeed, accessibility and user experience.
The Modern Menu integrates a "Subscribe" button that provides a call-to-action for readers to sign up for your newsletter the entire time they're on your site.

This allows you to:
increase pagespeed by removing javascript provided by newsletter providers from every page on your site
improve accessibility by removing forms that lack proper headings and form labels
improve CLS by preventing forms from forcing the browser to re-render the page when it loads
improve user experience by removing annoying pop overs
only load javascript on a single page, reducing potential javascript conflicts
provide a better user experience, giving them a subscribe button when they want to subscribe, not at an intrusive point in your content
See the rethinking the newsletter post for further details.
Jump to:
Examples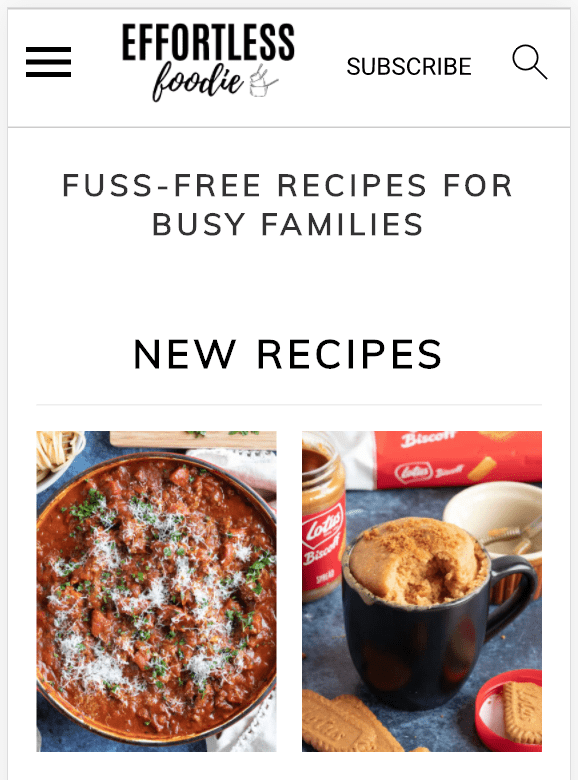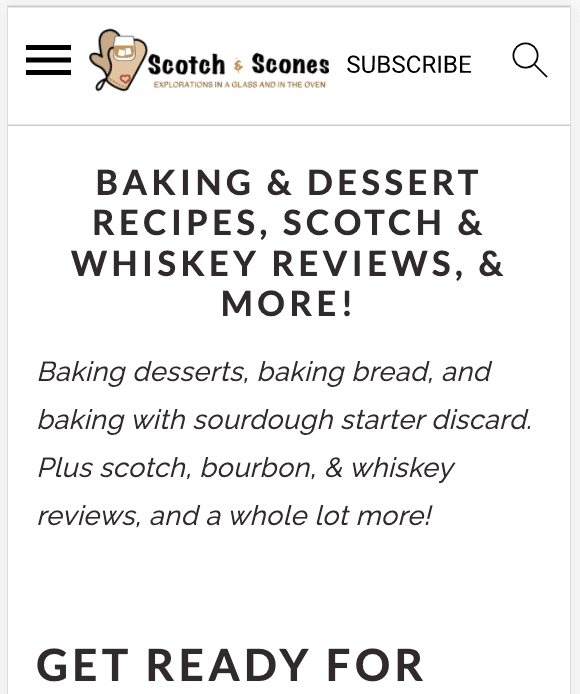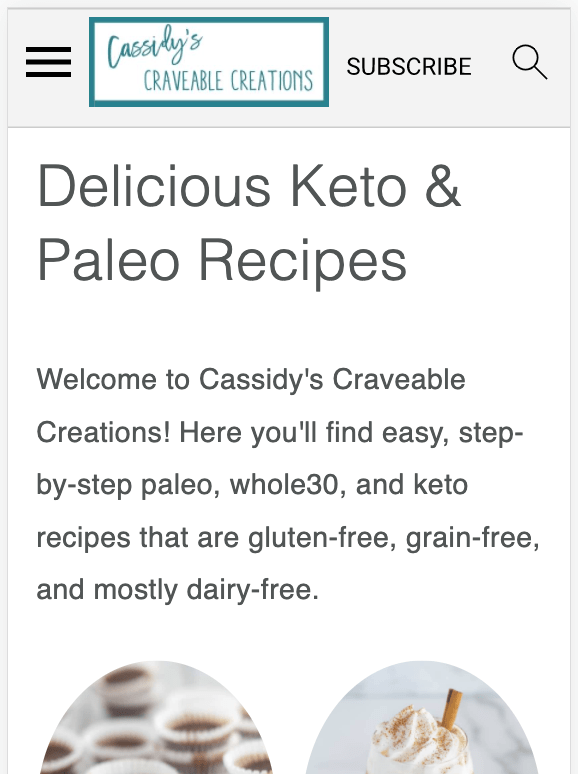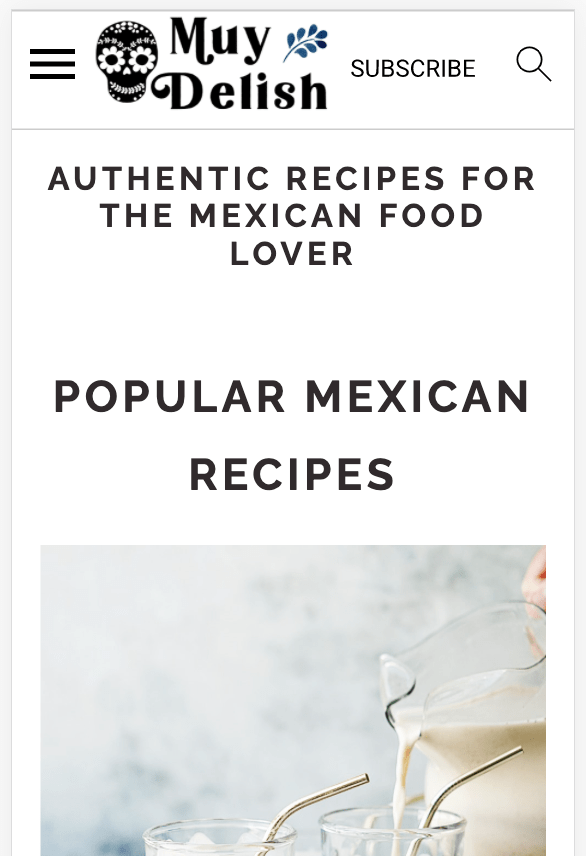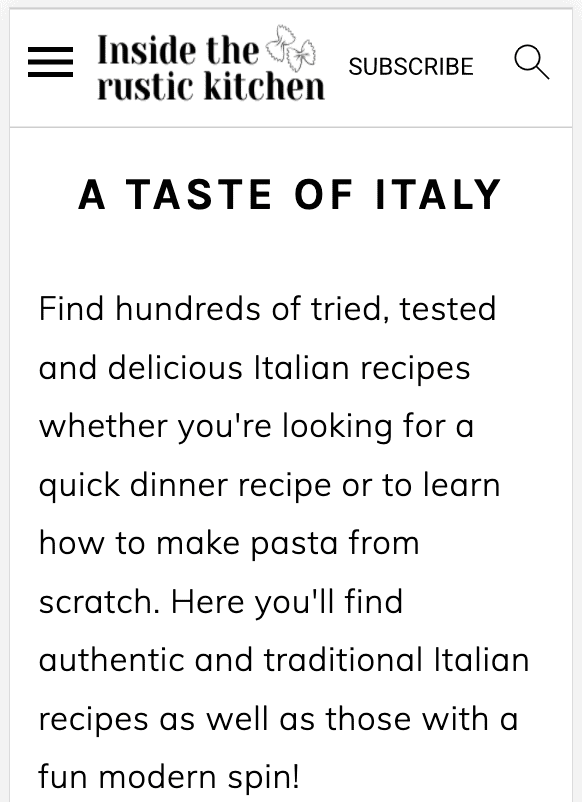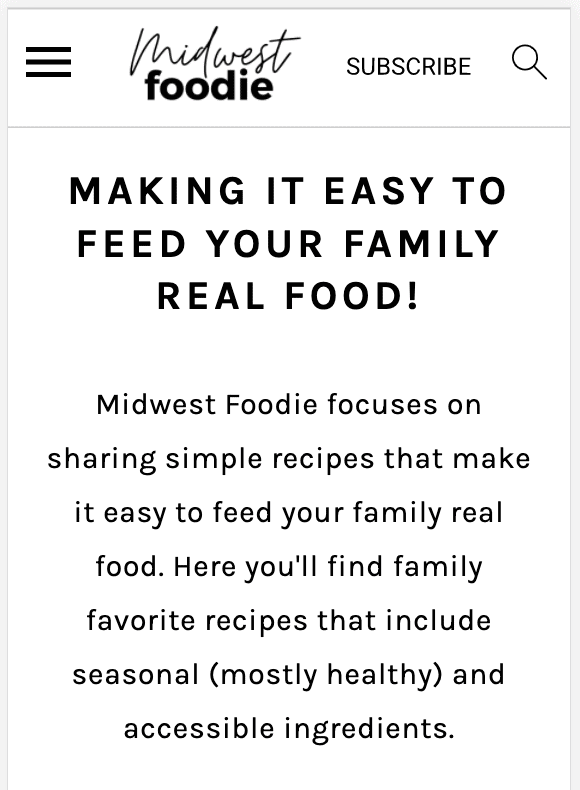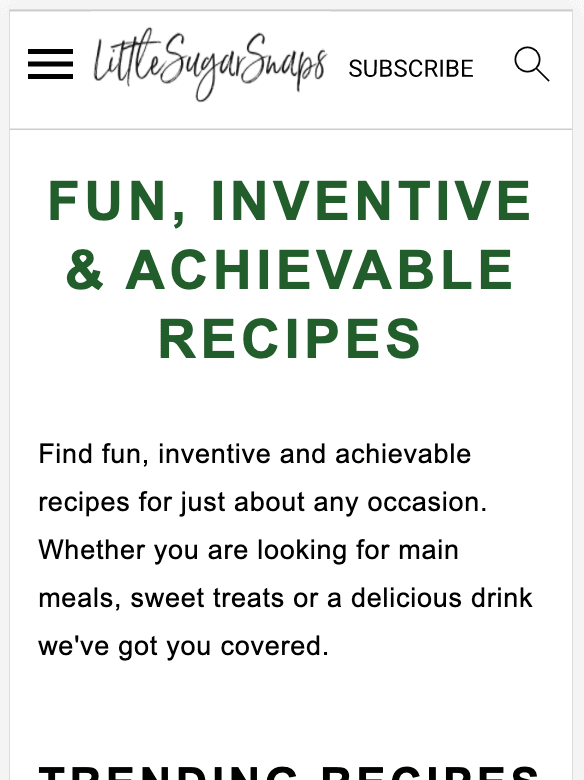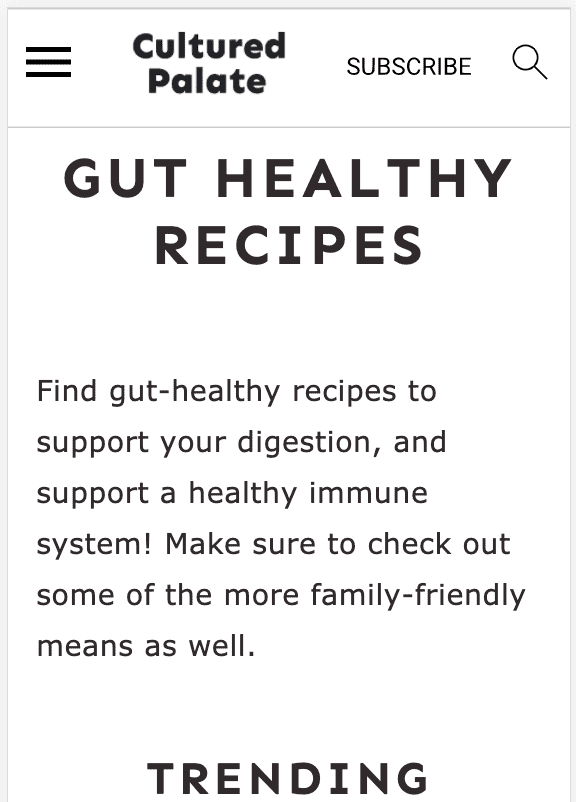 Subscribe URL
The subscribe button is hardcoded to point to a page with the slug "/subscribe". This page must be manually created like a normal page (title = "subscribe").
If you want to use a different URL or redirect to an off-site form (not recommended), you'll want to create a 301 redirect using Yoast.
Grow.me
If you have the Social Grow plugin from Mediavine, you have the option to implement their click-to-subscribe feature.

This only appears if the plugin is active.