How do you make sure you've covered off all your disclosures? The FTC, search engines and ad companies require a number of disclosures when money changes hands, and paid content requires clear disclaimers.
See: disclosures for food bloggers
Among them:
cookies
ads
sponsored content
privacy policy
Not having these in place can result in a number of different penalties, account closures and fines.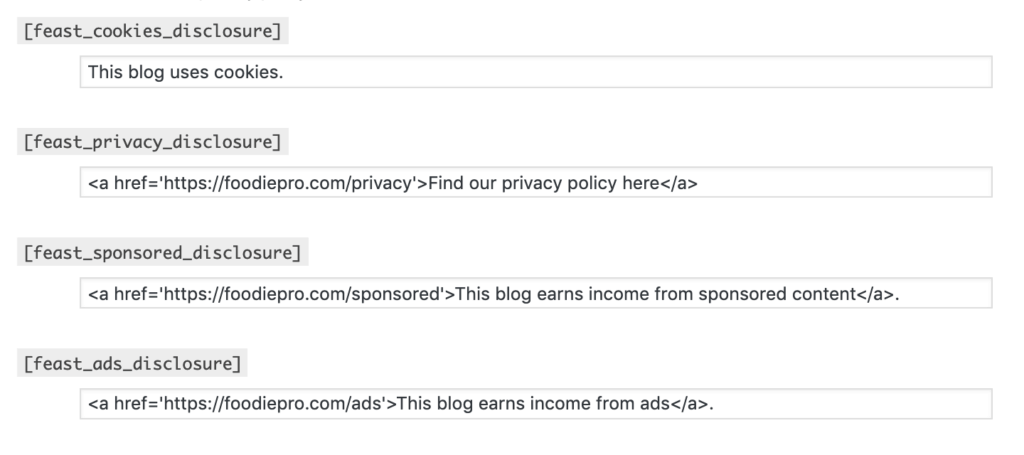 The disclosure settings allow you to specify your disclaimers to avoid violating regulations and being penalized.
We recommend having all of these on every page of your website, as it doesn't affect your credibility any more than it does for every other website and magazine in existence.