Different themes require different sized images and thumbnails, and updating a theme is a big decision that will have you tweaking a lot of minor settings. A problem we've seen consistently come up during the process is multiple different image sizes for thumbnails.
This is easily resolved with the Regenerate Thumbnails Plugin for WordPress. After installing the plugin, you can find it under the "Tools" menu, with a number of options and customizations to choose from for your website.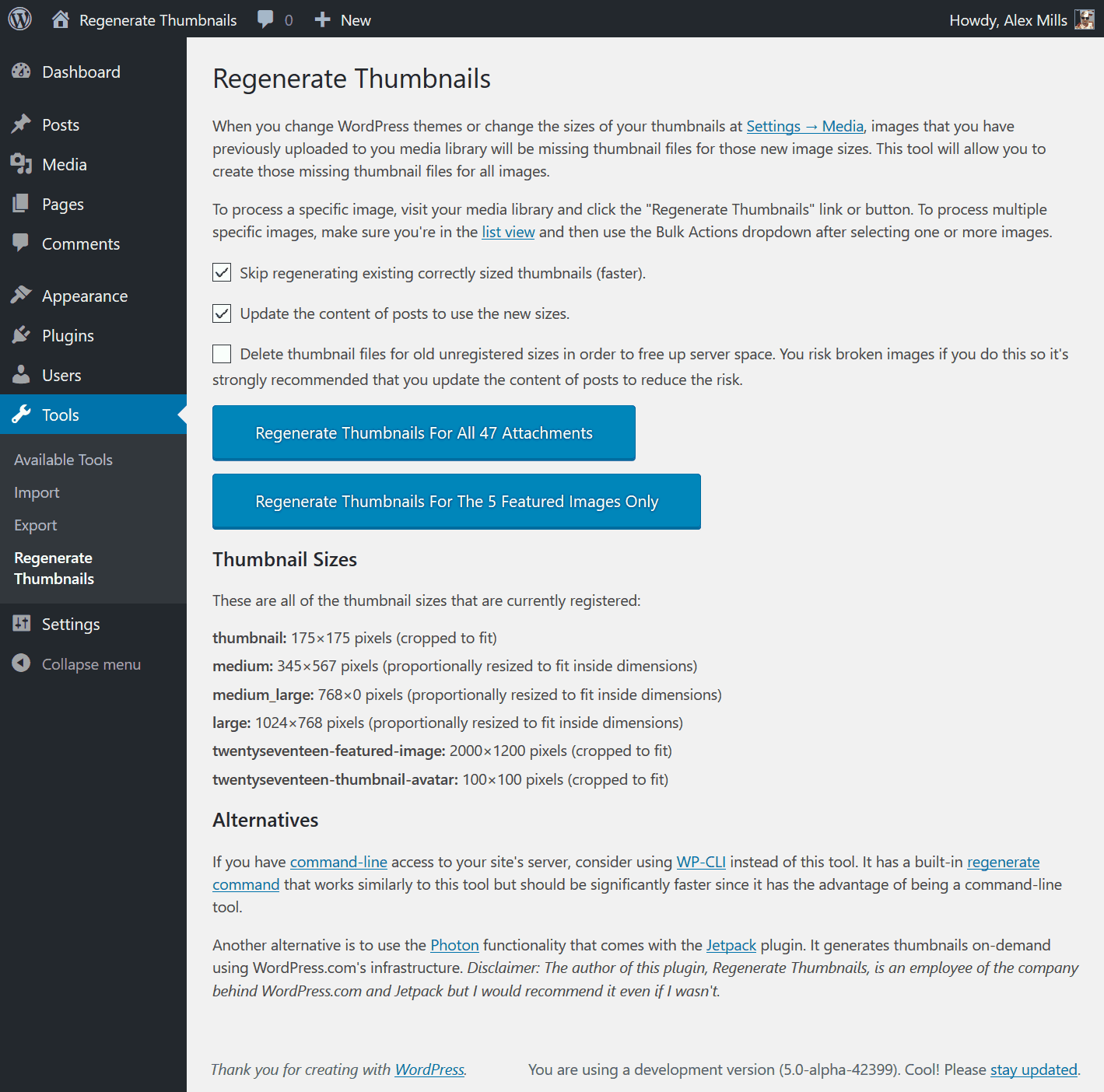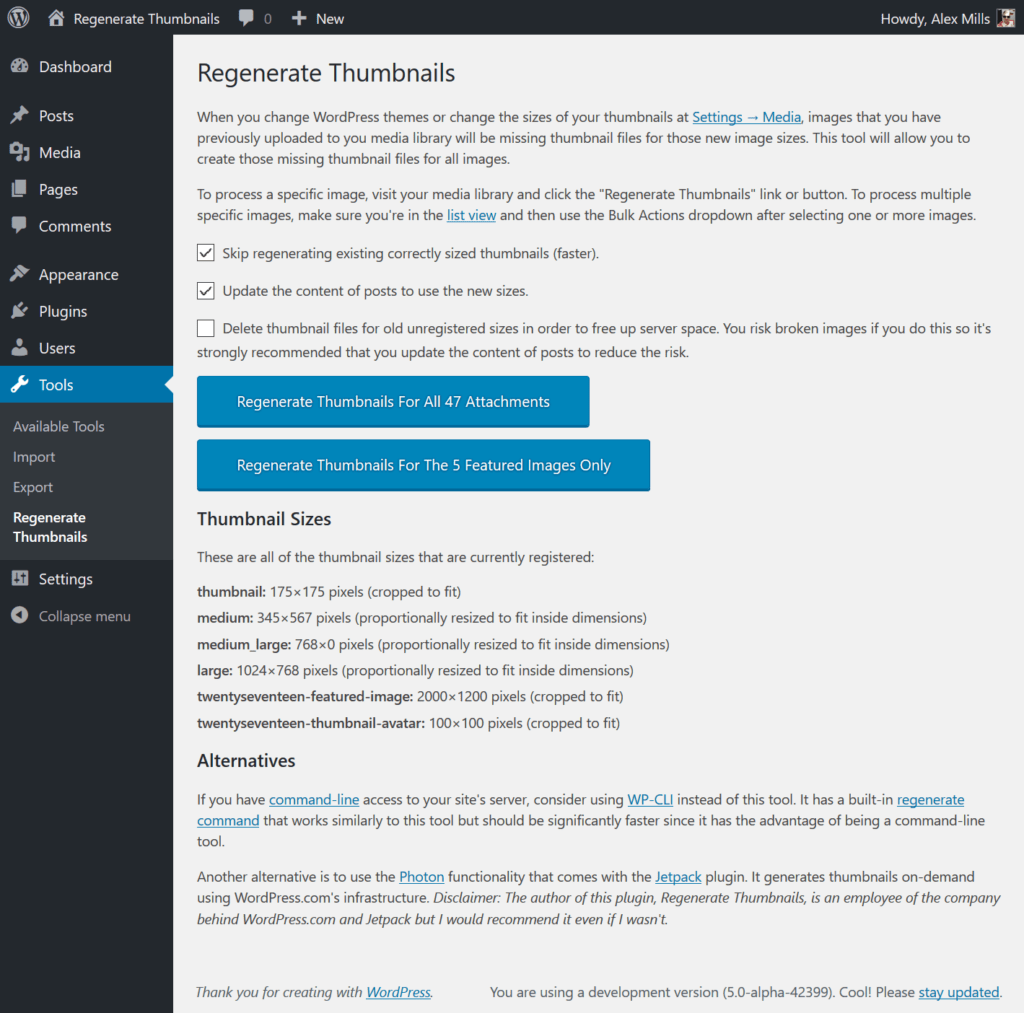 The updating/cropping process can take some time - hours for large websites with hundreds of thousands of thumbnails - so do it on an off-peak hour to avoid slowing down your website.
Images still not display proper sizes after running
After running the regenerate thumbnail plugin, if the images are still not properly sized, this may be a caching issue. Make sure to clear both your on-site cache, as well as CDN cache if you're using.
Another reason your images may not appear uniform in size is if you are not using the minimum recommended featured image size for your theme. See the Foodie Pro, Brunch Pro, Cook'd Pro, Cravings Pro, and Seasoned Pro FAQs for information about image sizing for your specific theme.