Many of you expressed concerns about being overwhelmed by the volume of changes for the Modern Homepage, and you weren't wrong. We rolled multiple updates that could have been spread out:
this was the first time we've recommended the block editor
creating a whole new post and copy+pasting an entire piece of content
introducing page-specific CSS styling
integrating the Simple Category Index
creating an "About the Author" box (using raw HTML)
So here's a simpler version, in 5-minute version in video form.
Grab the Super Simple Modern Homepage template here.
Custom Yoast Meta
You'll want to specify custom Yoast SEO title and meta description at the bottom of the page. This is what will be used in the Google search results.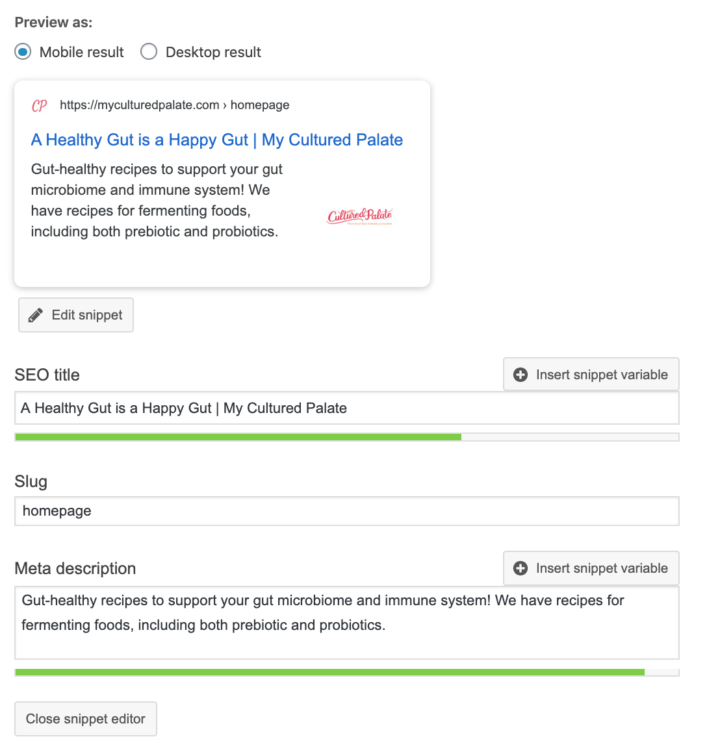 Done!
That's it! Your homepage is now better for SEO, has fewer DOM nodes and is more accessibility-compliant.
The first thing we recommend doing is making sure you have good unique content for each category or post section. 1 sentence will usually do it. Explain to the reader why you've featured this category and entice them to dive deeper.
Note: after setting the homepage live, do not set it back to private. It needs to remain public.
Further customizations
After that has been taken care of, we can start adding more elements:
Or you can head back to the Modern Homepage tutorial and tackle it piece by piece.
Styling
We've made it possible to apply any of the different styles in the Modern Homepage Styling Guide to any theme, using the Modern Homepage.